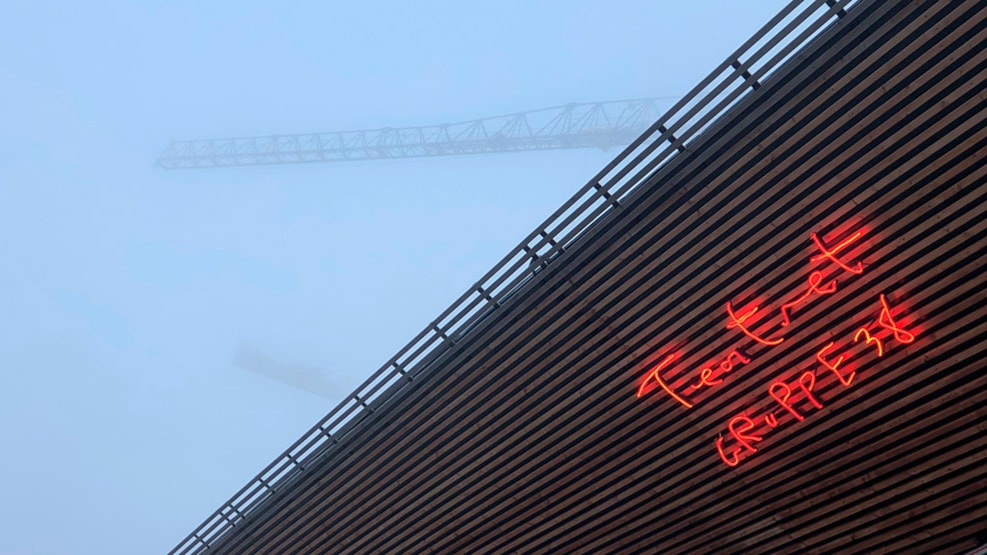 Teatret Gruppe 38
Teatret Gruppe 38 is the intimate theatre stage on the harbor front of Aarhus Ø. With a beautiful view of the water on Aarhus Ø, the award-winning Teatret Gruppe 38 presents performing arts and pop-up events on the theatre's two stages.
At Teatret Gruppe 38 you can experience philosophical, quirky, and whimsical performing arts that you cannot find anywhere else in Aarhus.
The performances presented at Gruppe 38 are all created for, or very suitable for, smaller scenes, where the intimate atmosphere is essential to the experience.
Teatret Gruppe 38 also opens the doors to several exciting and meaningful pop-up events – as concerts, readings or lectures.
Festivals and biennials
Teatret Gruppe 38 also organized and co-organized following festivals and industry events:
DANISH+| Danish Performing Arts for Children and Young People
ILT – International Living Theatre
See what others are sharing on Instagram