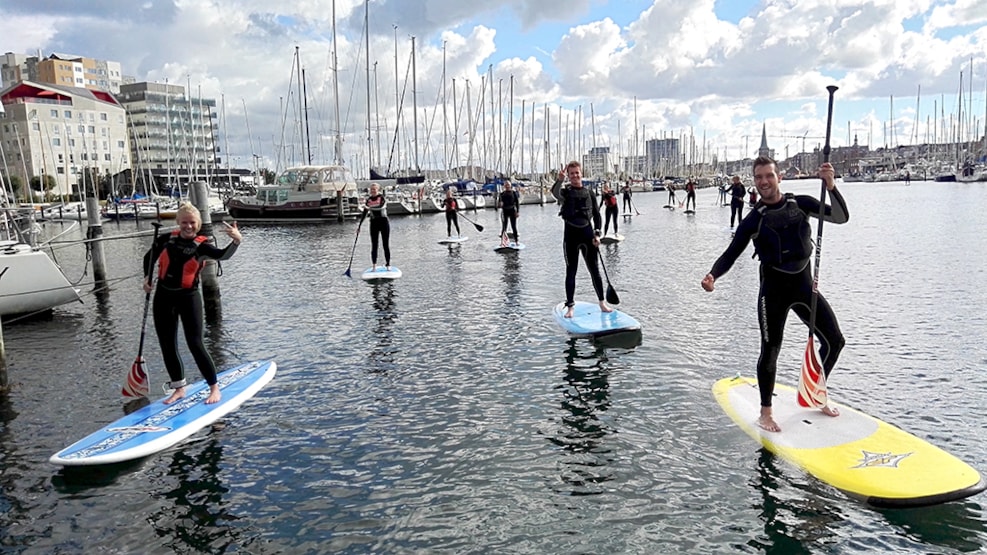 Surf Agency
Surf Agency is the hub for Stand Up Paddle Surfing (SUP) and Kitesurfing in Aarhus and is located at Aarhus beautiful Lystbadehavn and close to the new developing harbor-city Aarhus East.
Explore Aarhus on the water
As a passionated and certified surf school with many years of experiences in Surfing, Stand Up Paddle surfing, Surf Agency's goal is to share their passion for surfing which of course includes you! Bring your entire family for a fun day out and don't worry about experience, Surf Agency has something for everyone.
Many opportunities at Surf Agency
Next to courses, tours, Teambuilding, Bachelor parties, SUP Yoga and many other activities, Surf Agency is a public SUP board rental station in Aarhus, with a wide range of SUP boards.
Aarhus coastline offers ideal condition for Stand Up Paddle Surfing and Kitesurfing. Paddle along the coast and beaches, the harbor area or the new hot spot Aarhus Ö or learn Kitesurfing in and around Aarhus at beginner friendly spots with shallow water and wide beaches.