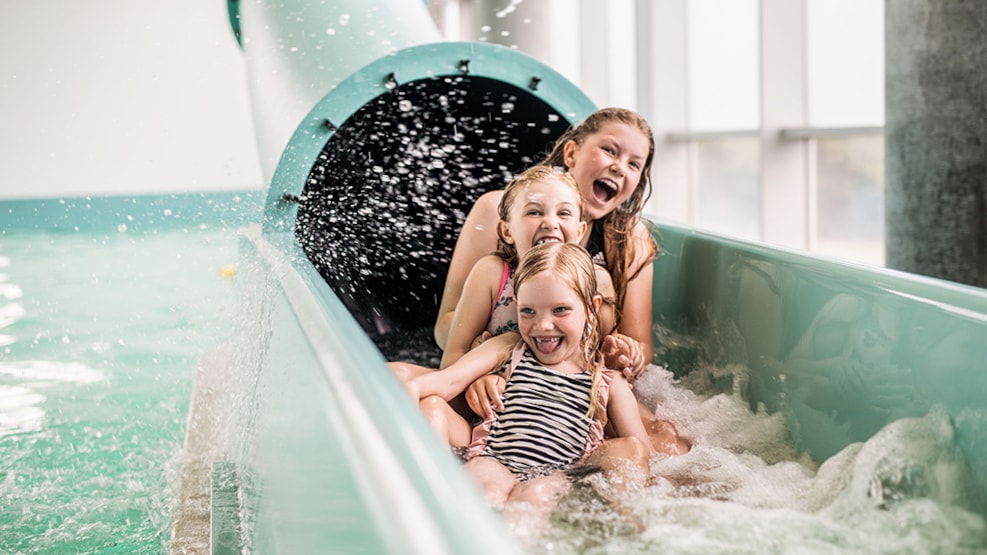 Subtropisk Baths by Lübker Golf & Spa Resort
Go for a dive in the Subtropical Baths at Lübker Square and let go of your inner child on 3.500m2 breathing space. 
Lovely activities in the water
It is warm year-round and there are lots of opportunities for lovely activities in the water. Especially for the smaller children, the subtropical leisure pool is a manageable oasis, where the water is a minimum of 30 degrees and the air is always 1 degree warmer than the water. 
Try the amusement pool, The "freefall" water slide, the large warm water pool with bubbles, the children's pool, and the shared sauna.
Enjoy the cold and warm drinks or ice cream while relaxing in the reclining chairs. The café and Square Lounge offers great food for both children and adults.
See what others are sharing on Instagram
#lubkersquare #visitdjursland #visitaarhusregion