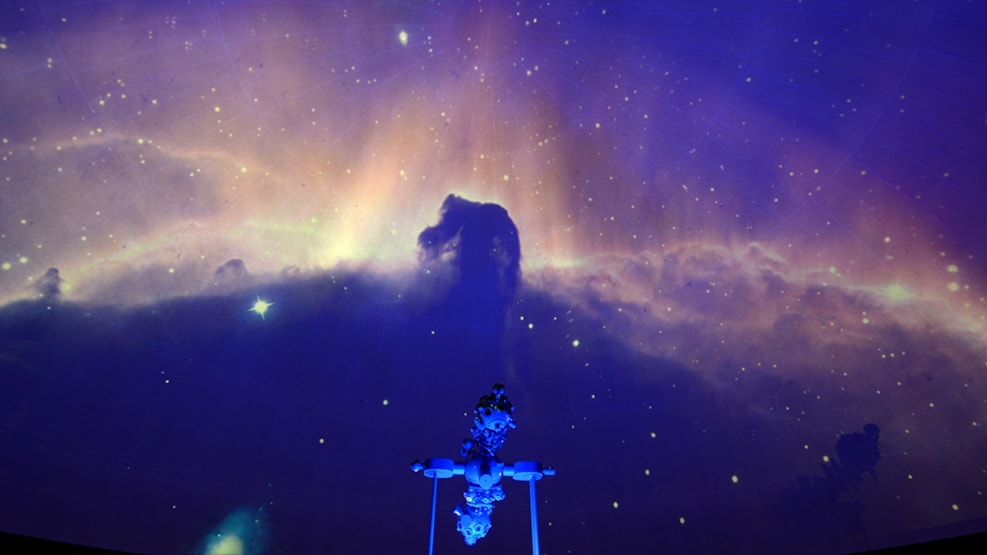 The Steno Museum
Explore the Universe in Aarhus. At the Steno Museum for the History of Science and Medicine both children and adults can go on a trail of discovery in the natural sciences and explore the cultural history of medicine. Here there are scientific instruments, an array of fascinating inter-activities where, amongst many other things, you can test Galileo's law of gravity, or play with your own mirror image. 
Explore the Universe
Within the planetarium's darkness you will be introduced to galaxies, planets and other fascinating sky phenomena, and in the museum's colourful herb garden you can enjoy the sight and the scent of the more than 300 historic medicinal plants.
Visit the museum in the beautiful University Park
The museum is situated in the beautiful University Park within walking distance of the Aarhus city centre.
The Ole Rømer Observatory
The Steno Museum also comprises the Ole Rømer Observatory in Højbjerg. Opens autumn 2023.
See what others are sharing on Instagram
#stenomuseet #visitaarhus #visitaarhusregion
CHILDREN UNDER 18 YEARS: FREE ADMISSION