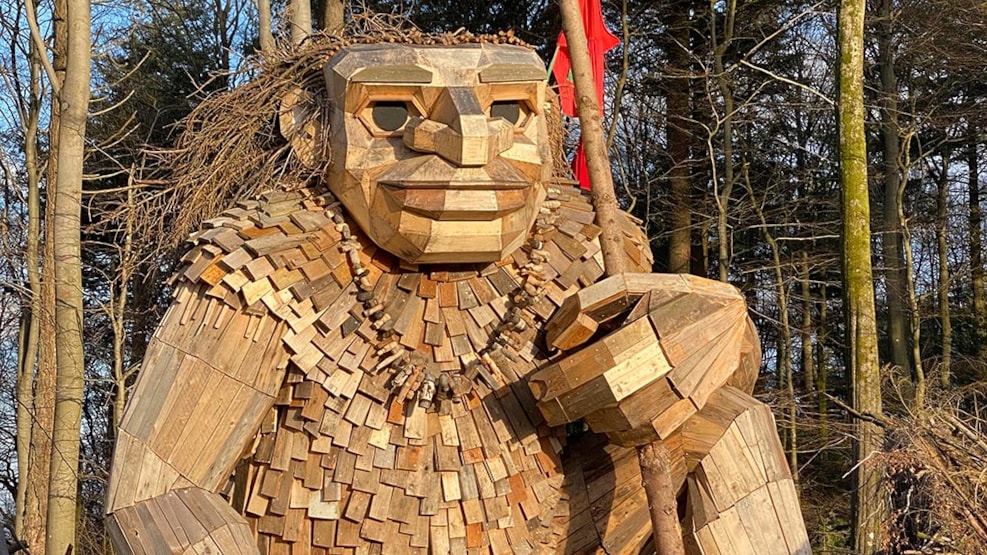 Stærke Storm the Troll
Stærke Storm (Strong Storm) the Troll, a wooden sculpture made by the artist Thomas Dambo, sits in Silkeborg. Storm is one of the troll sculptures hidden around Denmark – all with their very own story to tell.
Wood Art and Trolls by artist Thomas Dambo
Stærke Storm is found in Silkeborg near Ørnsø lake, just south of Art Centre Silkeborg Bad, and he is not just anybody. He happens to be part of a big project called 'The Journey to the Big Troll Party'.
Stærke Storm has been created by the artist Thomas Dambo who has hidden troll sculptures all across Denmark. Are you able to locate them all?
See what others are sharing on Instagram