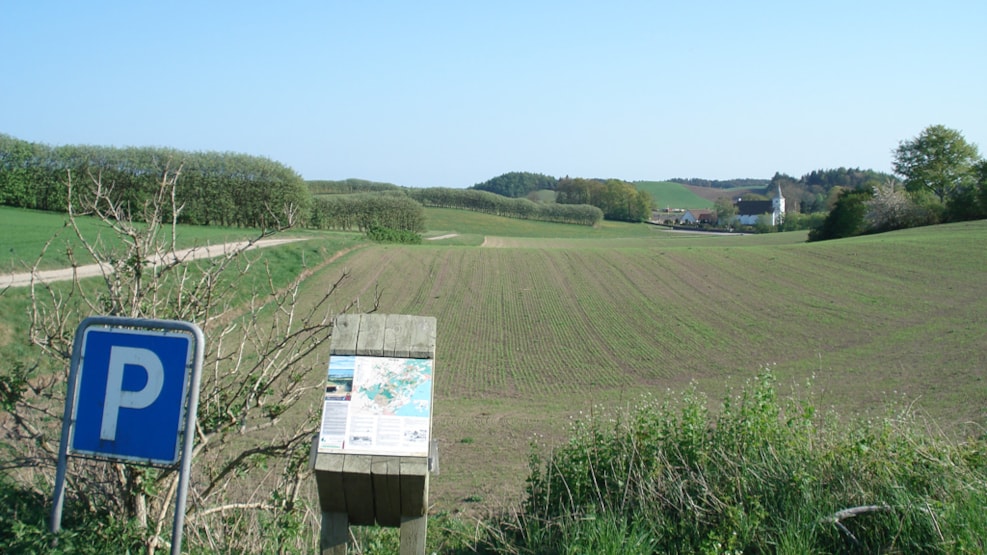 Stabelhøjene
Another amazing view! 
The two naked hills called Stabelhøjene present an amazing view. The trip here is by footpaths across fields. The hills lie in an open landscape and may not look much, but from their respective tops 133 and 135 metres above sea level, there is an amazing view. 
The Ice Age landscape
The moraine stretches around Kalø Vig are clearly visible from up here, testifying to the fact that the ice stopped its advance here during the most recent glacial period. About one kilometre to the south-east is Agri Bavnehøj, the highest point in Mols Bjerge.
Bronze Age graves
You are standing on top of a mystery. According to legend, these large mounds from the Bronze Age were home to subterranean spirits. Furthermore, it is likely that these mounds also contain several graves, because it was custom to add more graves to the same mound over time.
Practical information
Car park at Stabelhøjene on Dybdalvej, Agri, 8420 Knebel