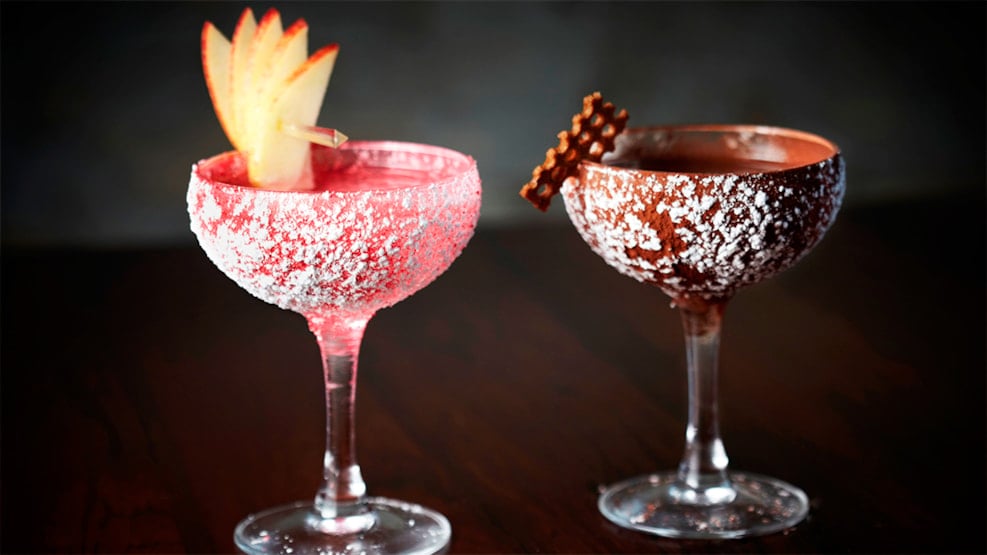 St. Pauls Apothek
The St. Pauls Apothek cocktail bar in Jægergårdsgade in the hip Frederiksbjerg city quarter in Aarhus creates international-class cocktails. St. Pauls Apothek, originally a chemist's, was established in 1899 by chemist Søren Holger Skouboe. 
Creative cocktails of the finest order
Today the old chemist's shop houses its sixth generation of chemists. Maybe not your classic chemists, but their award-winning bartenders certainly serve innovative cocktails that can soothe all sorts of ailments. St. Pauls Apothek, which is renowned for its cocktail menu, serves a cocktail prepared especially for each individual course. But you can also enjoy your cocktail on its own. At St. Pauls they serve unique and delicious cocktails, carefully concocted for the occasion.
Inspirations from London to New York
The drinks menu offers 30 cocktails with inspiration from abroad, including the cities of New York and London. And the inspiration for the bar equipment comes from Japan, complete with a huge block of ice behind the bar from which the bartender cuts ice-cubes for the drinks.
See what others are sharing on Instagram