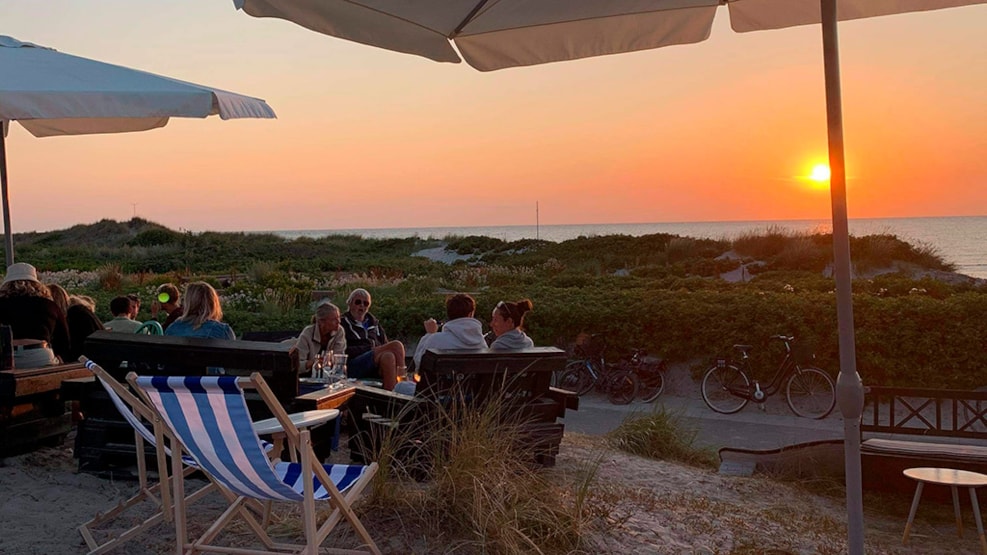 Spiseriet Anholt
Spiseriet on Anholt is a restaurant as well as a bar. Here, you can sit outside and enjoy a delicious meal and the stunning view of the beach and the sea. Spisestedet serves breakfast and lunch as well as pizza fresh out of the wood-fired oven for dinner.
Great Food Made From Delicious and Local Ingredients
For instance, try Spiseriet's home-made, white pizza prepared in a wood-fired brick oven. The dough is made from scratch, and the topping consists of thinly sliced Anholt potatoes, pine oil made from fresh pine shoots from Anholt, pickled red onions and the tasteful, Danish cheese, vesterhavsost. As an extra topping, you can have savoury meat from happy pigs at Troldgaarden south of Aarhus. Or perhaps you would prefer a vegetarian edition with grilled aubergine and tomatoes.
Of course, you can choose from a wide selection of other pizzas, as well, with home-made tomato sauce, delicious cheeses and for instance scampi caught locally in the water around the island.
Imagine looking up at a pristine and starry night sky while listening to nothing but the calming sound of waves gently hitting the sand.
In the dunes and hills on Anholt, you have a unique opportunity to watch the bright stars and constellations in the sky without the disturbance of artificial lights, at you see it in the big cities – just as in the old days, the dark night in Anholt is the darkest in all of Denmark.
See what others are sharing on Instagram