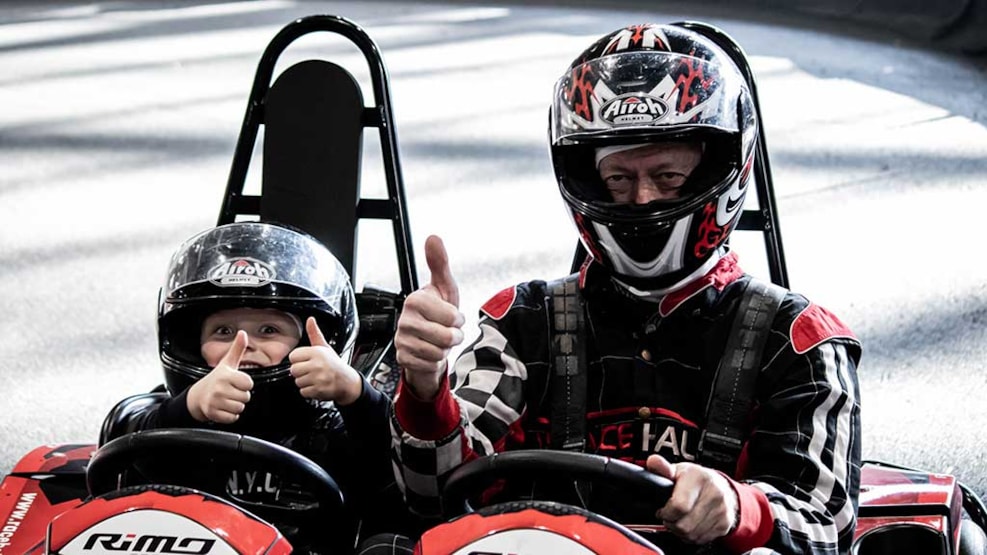 Speed up during the holidays at Racehall
Racehall is equal to spontaneity, excitement, speed and happiness. At Racehall you have all the opportunities to live out your inner speed demon. And of course you can do this during winter too.
You can achieve personal victories and tighten your relationships. Racehall is a place where all, small or large, can leave the world outside and let the body and mind run free.
Gokarts 
Age 6 – 16 years old.
Minimum 120 cm. tall.
See what others are sharing on Instagram