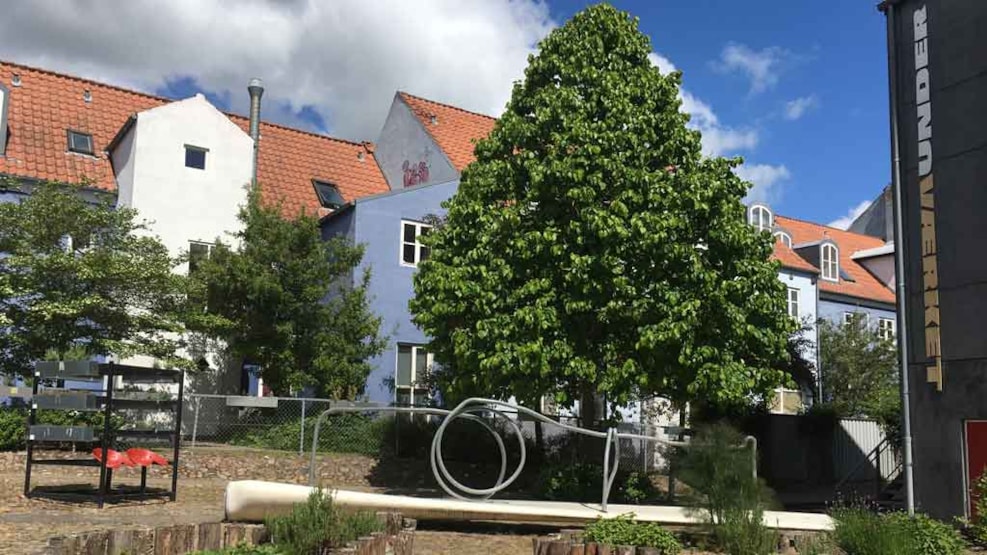 Slotsgården and Stemannsgade in Randers
Slotsgården in the centre of Randers has been known since 1755 and named after Christian III's Dronningborg Castle, which was located on the site.
Nearby in Stemannsgade is Underværket - an unconventional commercial and cultural center that houses a vibrant environment with shops, cafes, associations, and more.
Here, you can find, among other things: The Embassy of Chaos, a growth house that serves as a social gathering place for young people between 15 and 25 years old.
The Artistic Playground, which is an installation playground consisting of fantasy remnants from the MIR space station.
Miss Jensen's Courtyard, named after the woman behind the famous Miss Jensen's cookbook - Kristine Marie Jensen, who was born in Randers. The courtyard is an "Urban Garden" filled with herbs that Miss Jensen used in her recipes.
See what others are sharing on Instagram