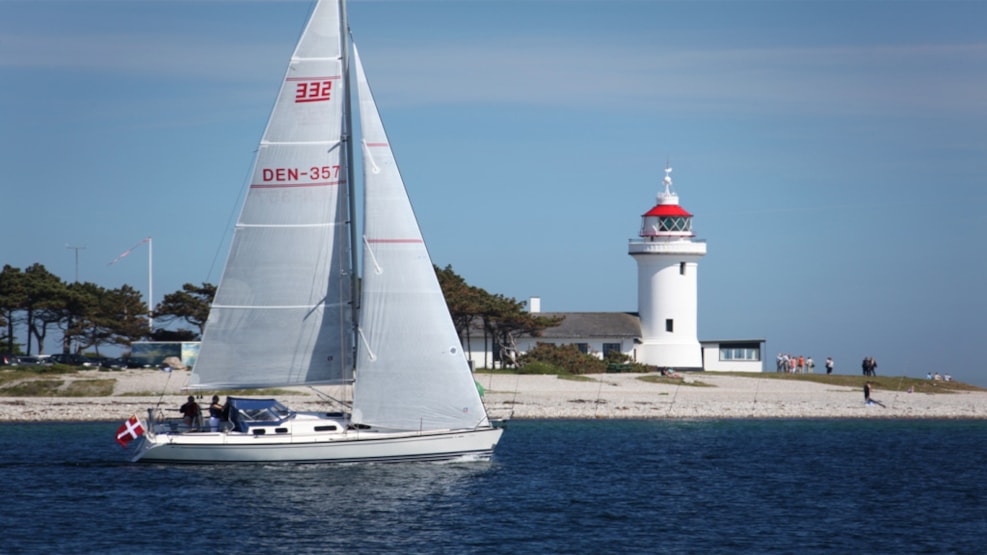 Sletterhage Fyr
The trip to the lighthouse at 'Sletterhage' is appreciated by many people. The surroundings invite you to a quick walk to the 'Tyskertårnet' (radar installation from WW 2) or 'Lushage'. Maybe just a short walk around the beautiful little lighthouse. 
From the lighthouse is a path along the beach towards the west to Tyskertårnet, which was a German radar tower from the Second World War. From here there is a lovely view to the southern islands in Kattegat. Towards land, there is a view over the pastures to Ellemandsbjerg and Mols Bjerg

Public access to the lighthouse starts in April. The lighthouse will be open all weekends, public- and school holidays. The entrance fee is DKK 20 for adults and DKk. Free for children under 15.

There will be an opportunity to enrich the tour to Sletterhage with a delicious ice cream cone or a hot cup of coffee, tea or chocolate or a hot dog. The ice cream shop is open from noon to 5:30 all weekends, public- and school holidays.