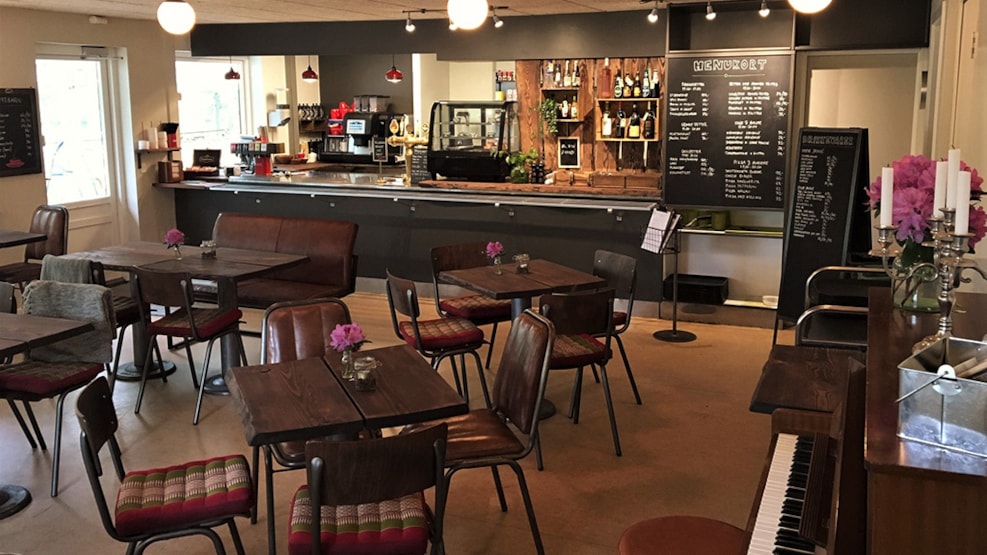 Skyttehusets Outdoor Camp Café
At Skyttehusets Outdoor Camp you will find a café with beautiful views over the Silkeborg lakes. They serve delicious cakes, snacks from local producers, wine, beer and of course a nice cup of coffee.
You are welcome to visit the café even if you are not an overnight guest.
Pre-order breakfast
Guests at the campsite can pre-order a delicious breakfast plate for enjoying in the café, on the terrace overlooking the boats on the lake or to take to your tent, caravan or cottage.
Easy dinner
While the café does not serve hot meals, overnight guests can buy barbecue packages or ready-made frozen dishes in the kiosk for a delicious and easy dinner. Heat the meal in a microwave-oven in the cottages, in the communal kitchens or on a charcoal grill. 
See what others are sharing on Instagram