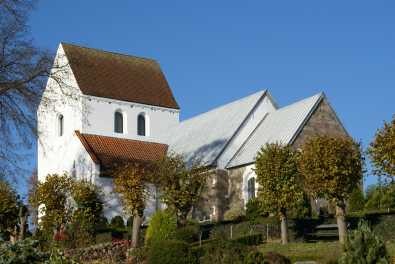 Skødstrup Church
A bench set by the end wall of the chancel of Skødstrup Church provides a magnificent view of the Kaløvig bay.
This Romanesque church has a late medieval tower and porch.
The owners of the Vosnæsgård estate have always been closely associated with the church, and among the items donated by them are the altarpiece, which is an excellent example of Baroque art including a relief of the Last Supper, the pulpit and the special pews for seating the gentry.