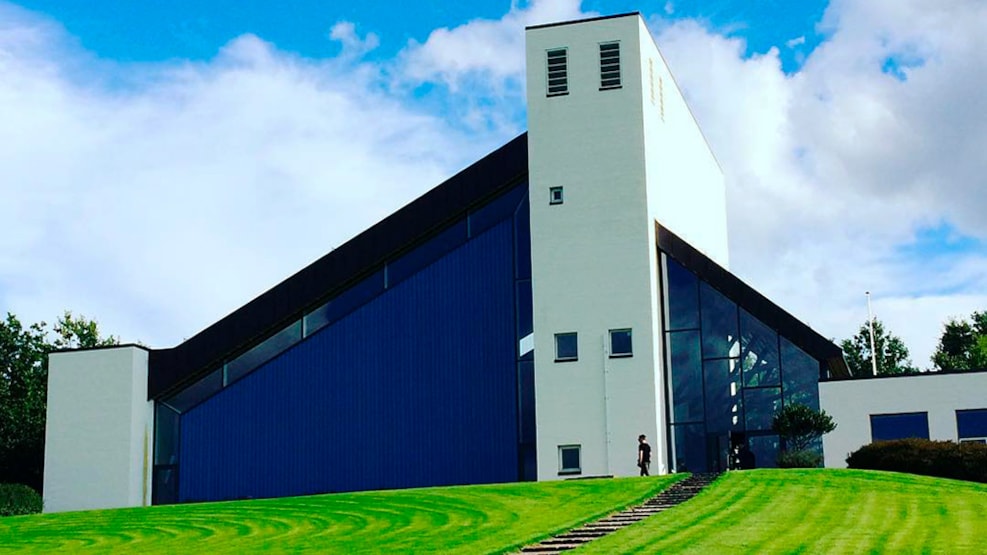 Skjoldhøj Church
Skjoldhøj Kirke was built between 1983-84 by the Friis and Moltke architects' practice.
When standing in the porch, one side serves as the entrance to the church, with the characteristic blue front, while the other side is the entrance to the parish community centre, with its offices and conference rooms.
The porch also contains two large olive trees.