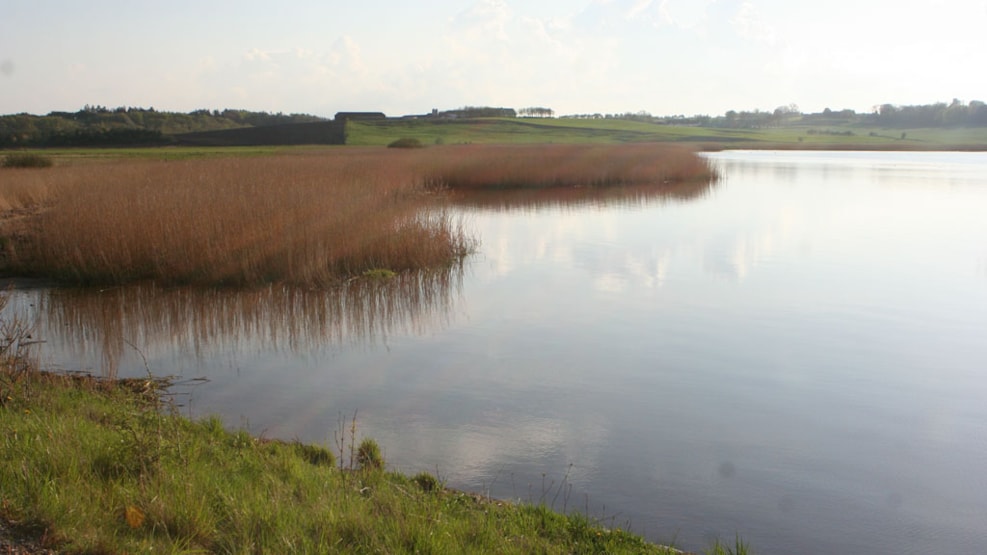 Skals River
Skals River is 6-8 m. wide with a moderate current. It is varied with many turns and deep holes. The stream runs through a wide stretch of meadow land, before being led into Hjarbæk Fjord.
Skals River is very suitable for fishing by trolling and angling. Steelheads can be found in the stream during certain seasons.
Fishing cards for one day or one week use between Ejstrup bridge to the streams mouth into Hjarbæk Fjord.
In Skals River you can catch sea trout, brown trout, steelhead, whitefish, pike, eel and fresh- and brackish-water fish.