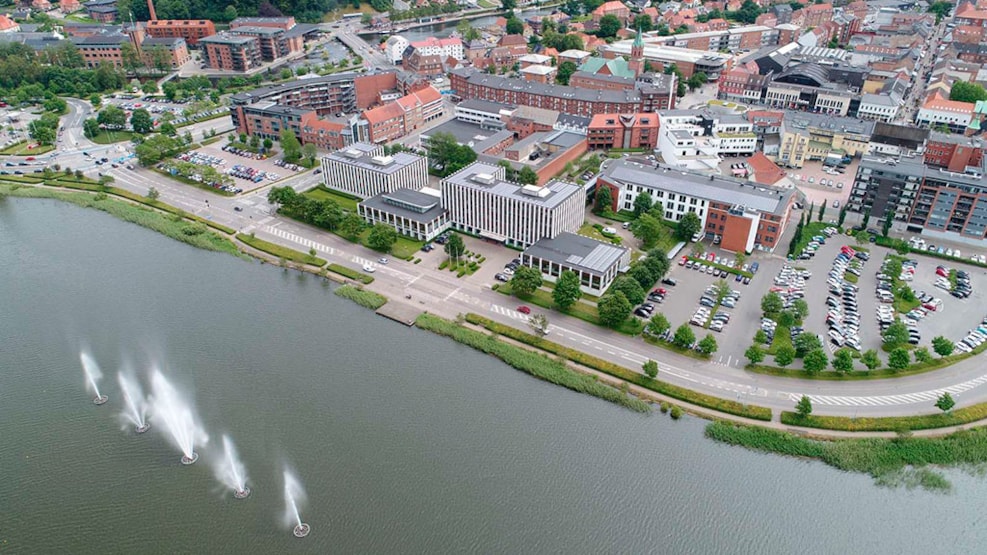 Silkeborg Rådhus
Silkeborg Town Hall was built in 1971–1977 by architects Knud Sørensen and Ejner Olesen. The town hall was built on the site of the old gasworks on Søvej in Silkeborg. The gasworks were closed in 1968.
The first stage of the town hall was occupied in 1973 by the social services department. Over the following years, the municipal administration, which had been spread throughout the town, was gradually assembled at Søvej, as each stage of construction was completed.
The town hall was officially inaugurated on 19 August 1977. In 1980, the town hall had to be extended due to a shortage of space, so a floor was built above the social services department. The neighbouring building at Søvej 3 has since been integrated, and part of the administration is located there today. 
See what others are sharing on Instagram