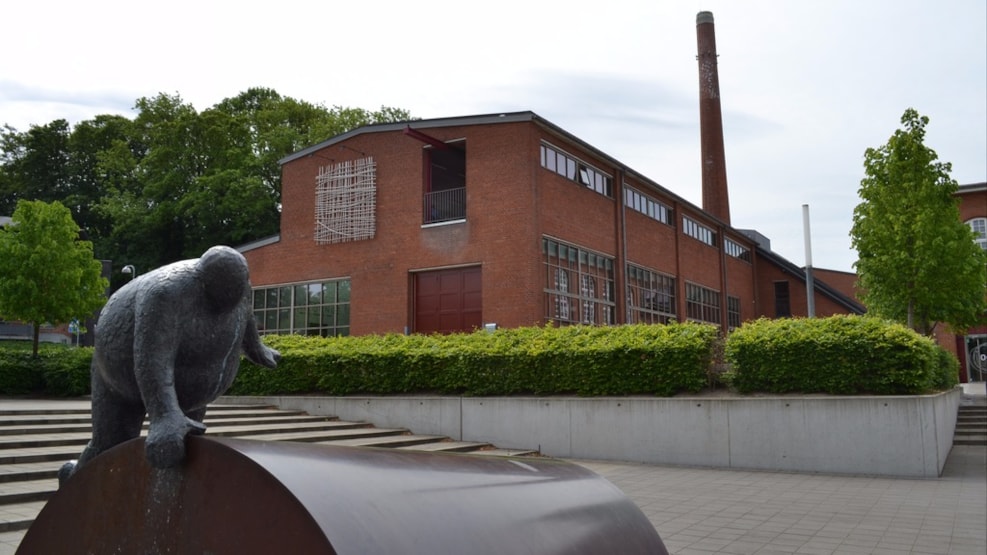 Silkeborg Paper Mill Papirfabrikken
Silkeborg Papirfabrik (paper mill) was built in 1844, and officially opened on 1 January 1845. The mill was also the beginning of the town of Silkeborg.
Before the mill was built, development in the area consisted of Silkeborg Manor (today Silkeborg Museum), a watermill, an inn, a small brickworks and a few houses. Only around 30 people lived there in total. But the construction of the paper mill generated urban growth.
The mill burned down in 1864, but was rebuilt and production continued. The mill was expanded several times. In 1910, the characteristic banknote factory (which today houses the Henton Group) was built. This occurred when the paper mill was given the honourable job by the Danish National Bank of producing paper for the country's banknotes, a production which continued until 1963.
The factory was further expanded with two parallel buildings for paper machines. These buildings now house the Radisson BLU hotel and Midtjyllands Avis newspaper. Silkeborg Papirfabrik closed in 2000. The factory buildings then underwent extensive renovation and were converted into commercial and residential buildings. New homes and a new music and theatre venue were built.
See what others are sharing on Instagram