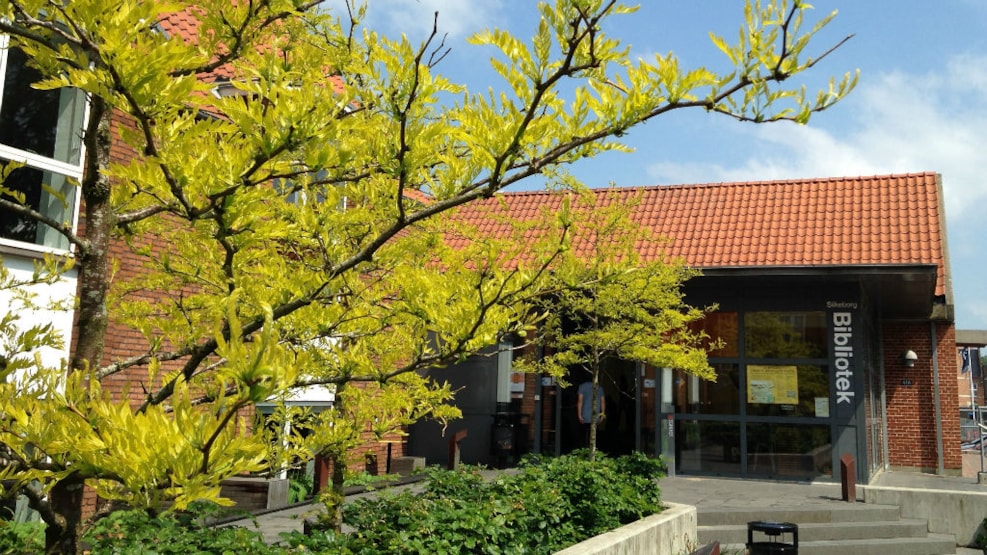 Silkeborg Library
Silkeborg Library is an important gathering place and one of the largest cultural institutions in Silkeborg. Here, you can experience a wide range of inspiration, fascination, surprises, as well as opportunities for insight and perspective.
Tourist Information
Do you need a city map or assistance in finding information about tourist attractions, accommodations, or restaurants in Silkeborg and its surroundings? The staff at Silkeborg Library is ready to help you.
Urban Office - Wifi, lounge, and newspapers
At Silkeborg Library, you have the opportunity to quickly and easily connect to our wireless internet. If you don't have your own computer, there are desktop computers available for you to use.
You can also relax in the library's lounge, grab an espresso, and stay updated on what's happening at home or in the world of sports. You can immerse yourself in a wide range of national and international newspapers, books, and magazines.
You are welcome to enjoy your own food in the café.
World Art by Asger Jorn
Asger Jorn has donated three large paintings to Silkeborg Library, including the famous "Wheel of Life" from 1953. The paintings are centrally located in the library for everyone's enjoyment.
Children's Library - Together for a good story!
In the children's library, there is room for fun, play, and learning, as well as time for immersion.
The children's area is an adventure land for both young and older children, with games, toys, dress-up costumes, building blocks, secret caves, a reading lab, drawing tables, and walls.
Challenge yourself and others in word games with and against each other in the unique IT-Box.
See what others are sharing on Instagram