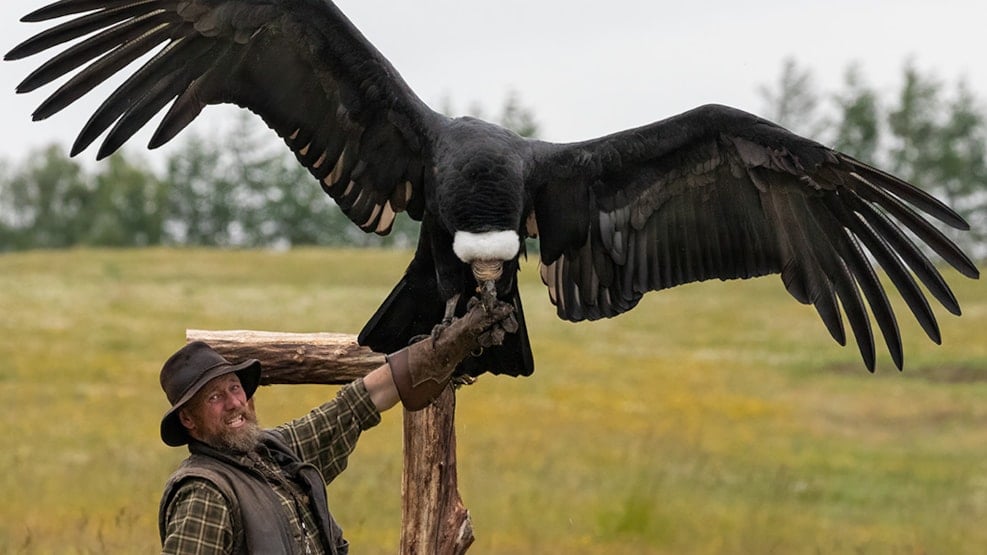 Silkeborg Eagle Reserve, Raptor Show and Bison Farm
Silkeborg Ørnereservat, Rovfugleshow & Bisonfarm invites you into the fascinating world of the birds-of-prey.
The world's biggest bird of prey, the Andean Condor has landed at Silkeborg Bird of Prey Show.
The fascinating world of the birds-of-pray
Experience the majestic eagles, the falcons as quick as lightning, agile hawks and also the fascinating and fabled owls at first hand. Both young and elderly people will shiver when the birds – in the entertaining, educational and very untraditional bird of prey show – in cooperation with the falconers show examples of their fantastic hunting and flying qualities.
The bravest of visitors can even try holding a bird-of-prey or an owl.
Burgers and Falconer for a day
After the show you can enjoy bison burgers and experience "The Owl Forest" (Ugleskoven). In the forest, you will meet the largest owls of the world and you can try to find the right way through the maze.
You can also enjoy an ice cream at one of the picnic-areas with the view of the fallow deers and american bisons.
Remember that you can book the falconer for the unique experience "Falconer for a day". On this 1,5 hour long trip in the stunning nature you become the falconer, and therefore also you who flies the completely free bird of prey. Flying a free bird of prey is an experience, you will never forget.
See what others are sharing on Instagram