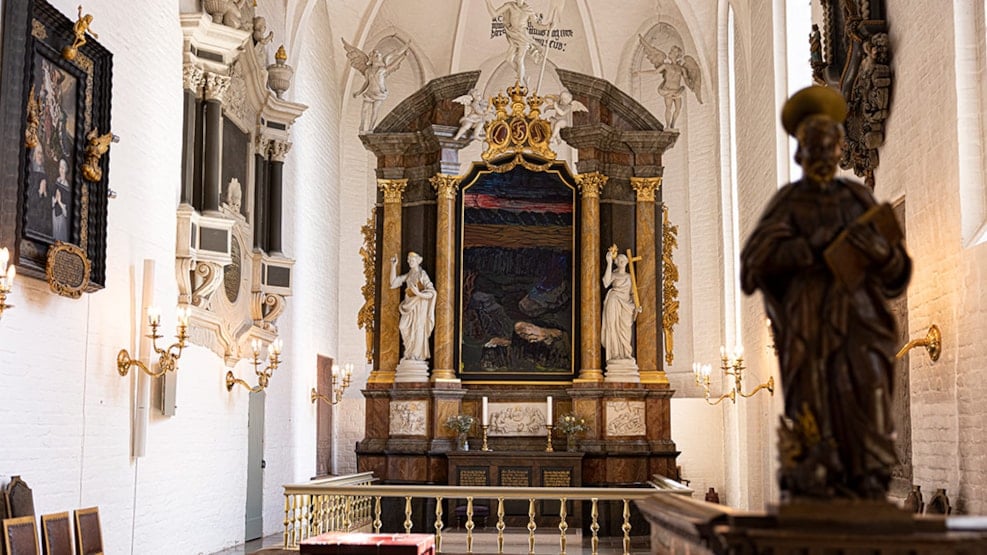 Sct. Mortens Kirke
Sct. Mortens Kirke is an unusually beautiful and big gothic market town church from the end of the 15th century. The church interior is infected by many carvers and remembering tablets of the biggest businessmen of the time.
Alter painting by Per Kirkeby
Inside the church, there's a modern alter painting made by Per Kirkeby. The painting was shown for the first time in 2004 and shows Good Friday in the Garden of Gethsemane.
The onion shaped tower and the bell chimes
The onion shaped church tower was first built in 1797.
The bell chimes can be heard during the day, at the weekly market at the square around the church, and at Christmas time.
The church is open for visitors in the daytime.