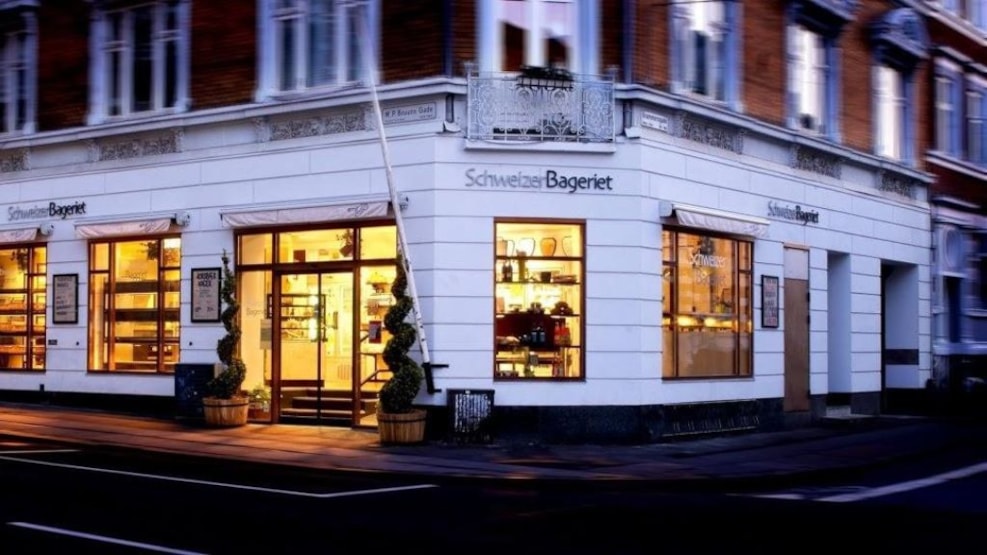 SchweizerBageriet
Look forward to visit Aarhus' oldest bakery in Frederiksbjerg. SchweizerBageriet has delivered quality bread and cakes to guests and the citizens of Aarhus since 1898 and, through the last years, SchweizerBageriet has been voted the best in the city several times, most recently in 2021.
SchweizerBageriet - Aarhus' oldest bakery
At SchweizerBageriet you will find Aarhus' largest and best selection of breads and cakes, all made from scratch and baked on site. All breads are long-fermented and baked in specially built stone ovens.
If you are hungry, it is possible to buy a freshly made sandwich or a healthy salad. You will also find a cozy cafe area where you can enjoy a cake and drink a cup of quality coffee.
SchweizerBageriet imports the coffee beans directly from a small family-run coffee farm in Costa Rica.
See what others are sharing on Instagram