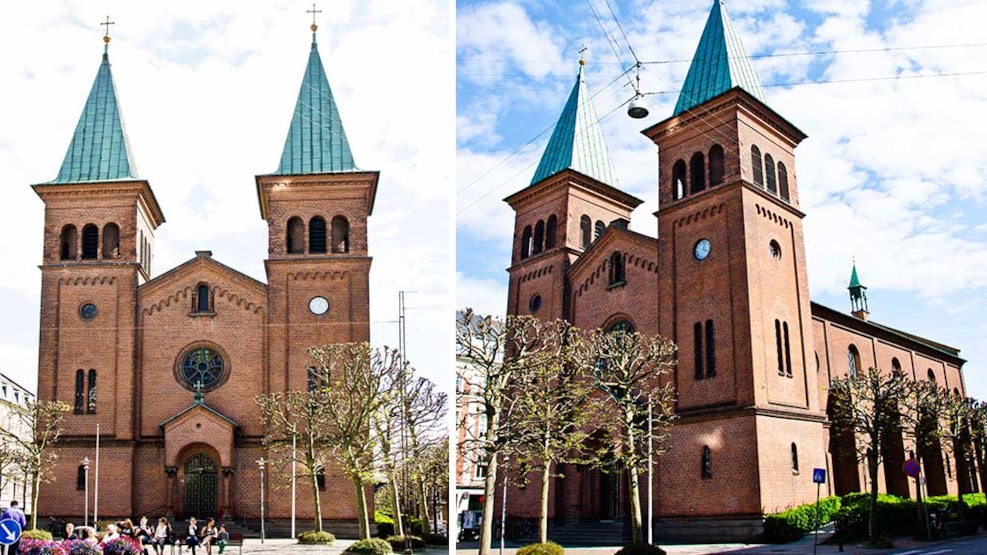 Sankt Pauls Church
Normal practice in Danish churches is for the chancel to face east and the tower to face west. This is not the case of Sct. Pauls Church, however.
The donor of the land on which the church was built, counsellor of state M.P.Bruun, set one condition - that the church should be built facing town.

The church was designed by the architect Th. Walter and was consecrated in 1887. It has two towers and is similar in ground plan to that of the Roman basilica with its high nave and slightly lower aisles and aspe. Entry via the side door to the east.