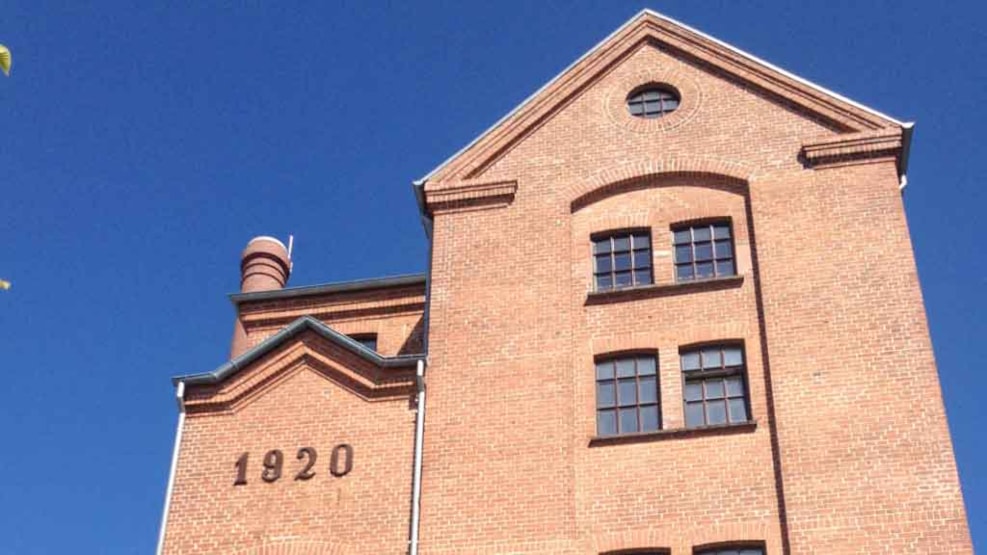 Sandgade and Thorsgade in Randers
Sandgade by Thors Bakke in Randers can be traced back to 1774. In the 1930s, it was straightened out and expanded, and new residential buildings were erected.
Thorsgade is named after the Thor brewery. The brewery was founded by the Swede Johan Peter Lindahl in 1850 and was renamed Thor in 1873. The brewery closed in 2003, and today, Thor beer is brewed at Albani in Odense.
Thors Bakke
On Thors Bakke, you can find the old Thor building from the 1920s. The beautiful building is protected and was renovated in 2004, with respect for the original details. The facade still has its original expression, and the ceiling decorations and decorative beam structures in the three brewery halls are preserved.
Today, the building houses a restaurant. Thors Bakke is now one of several new districts in Randers.
The large brick building at Thorsgade 24 was built in 1880 as a barracks for the Dragon Regiment. Randers became a garrison town for the 5th Dragon Regiment in 1774, and for 175 years, the dragoons were based in the city. Later, King Christian 10 was trained by the dragoons in Randers. The building is now protected.
See what others are sharing on Instagram