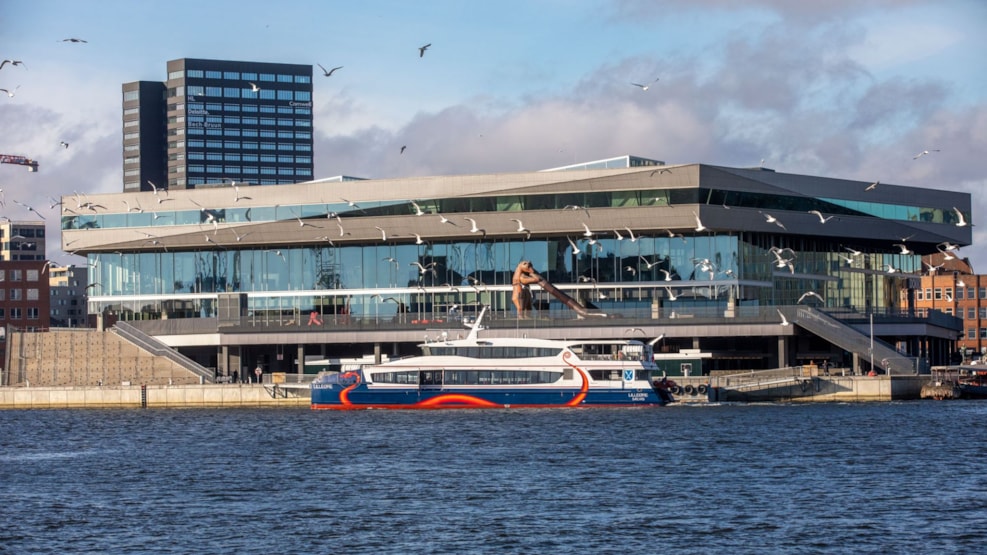 Samsø Rederi │Aarhus - Sælvig
Samsø's brand new, state-of-the-art ferry LILLEØRE connects Aarhus and Samsø with several departures daily.
Only 500 meters from the cathedral, 100 meters from the nearest light rail stop and 25 meters from the stairs to DOKK1 you will find LILLEØRE, which takes you from the center of Aarhus to Sælvig on Samsø in just 60 minutes.
LILLEØRE is a passenger ferry and therefore cannot include motor vehicles. In return, there is room for 75 bicycles, prams and golf carts.
Wheelchair users also find it easy to get on board the ferry along the bridge, which has an increase of a maximum of five percent regardless of water level.
---
Facts about LILLEØRE
Crossing time
60 minutes

Total length
35 m

Speed
29,5 Knots = 54,5 kmh

Capacity, Passengers
300
Capacity, bicycles 
75
Fuel
Diesel