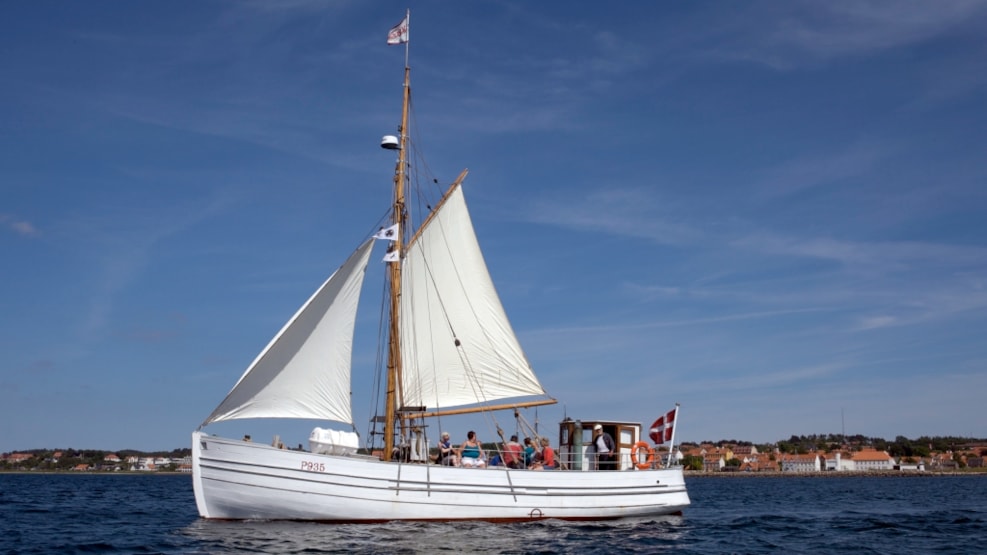 The sailing ship Skødshoved
"Skødshoved" is Denmark's last sailing packet!. The maritime equivalent to at stage-coach, she has navigated Aarhus Bay since 1907.
Once you board her, you can enjoy a picturesque voyage from the water. Cruises for everybody
The "Skødshoved" can set course to follow the routes of the old boats to the old coastal resorts, where jetties from the turn of the century are still to be found. Or she can sail to one of the good fishing grounds. Or simply into the summer evening to experience a sunset at sea.
The "Skødshoved" has a set timetable all summer long. There are all kinds of cruises, short or long, for sail or engine. The crew are in charge of course, but if you like, an extra hand is always welcome.
See what others are sharing on Instagram