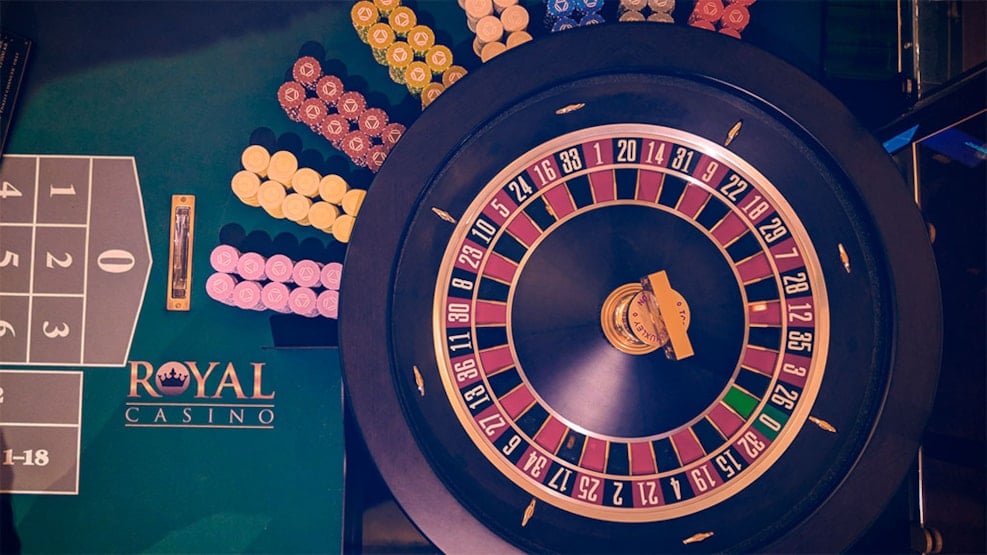 Royal Casino
Royal Scandinavian Casino is a sight in itself. However, the casino is not only there to be looked at.
40 young croupiers play up to the guests, who are not all wealthy, professional gamblers; everybody is welcome to come and try their luck at the roulette, at the Black Jack-tables, or at one of the electronic gambling machines.
Black Jack and roulette in the center of Aarhus  
The rebuilding of the old cinema, Royal Cinema, was done by a group of Danish, Polish and Russian artists, led by the Danish litographic artist, Hans Krull. Hans Krull, who lives in Aarhus, came up with the idea of the 3 divinely beautiful goddesses of fortune, who are made of bronze and ornaments the entrance of the casino.
 
Indoor, the many artists have worked with reliefs, paintings, and ingenious stucco works, and the result has become a real attraction.
See what others are sharing on Instagram