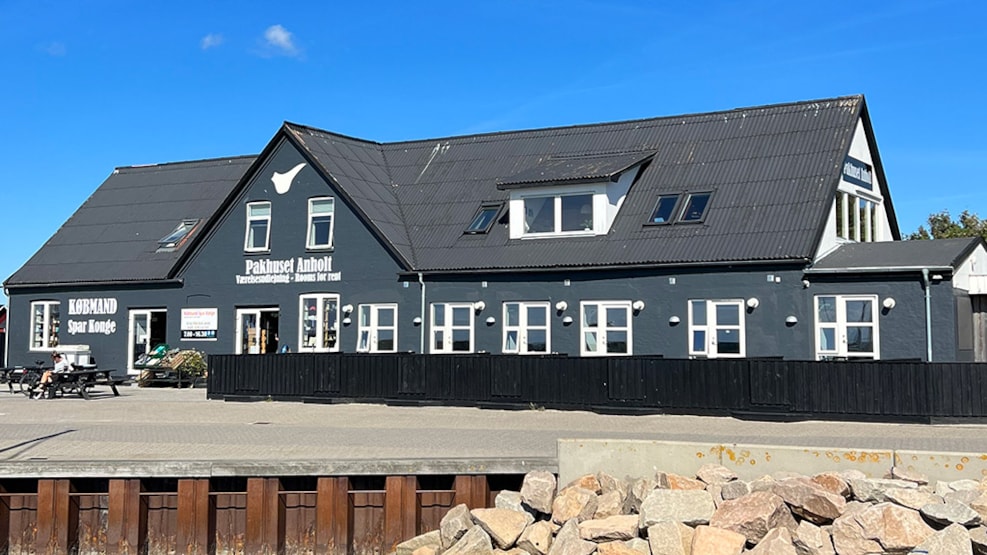 Rooms at Pakhuset Anholt
Stay at Pakhuset Anholt just 100 metres away from one of Denmark's most beautiful beaches with an excellent view of the sea as well as the buzz at the harbour.
You can choose between rooms with private bathrooms along with a terrace facing the marina or rooms on the second floor with a shared bathroom.
Pakhuset Anholt has eight new rooms with private bathrooms – and most of them with a terrace facing the marina, too. In addition to this, they have bright, cosy rooms on the second floor with a shared bathroom out in the corridor and an annexe in the courtyard. In the shared kitchen, you will find everything you need for doing your own cooking.
You also get to use the lovely common areas with plenty of room for snuggling up and spending family time.
Ocean View and Close to Everything
The location of Pakhuset is quite unique – just 150 metres from the ferry landing and even with a grocer's in the very same building. Restaurants, bars, and the buzz of the harbour with its iconic fishing boats are right outside the door. Bike rental is found just 100 metres away and golf cart rental merely 15 metres – this is simply as convenient as it gets.
Found out more about prices and availability right here (Danish)
For more information on accommodation during off-season, call +45 30 47 00 98.
See what others are sharing on Instagram