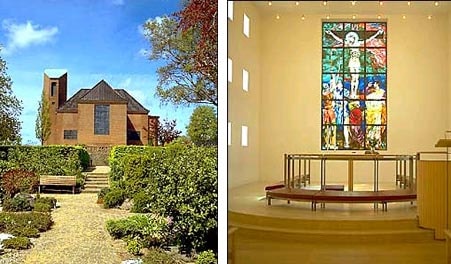 Risskov Church
Risskov Kirke was designed by the architect W. Puck and was originally built in 1922 as a domestic residence for the manufacturer Frits Clausen.
The former hall and large dinning room subsequently became the main body of the church, while the master's room and a number of the living rooms became the aisles.
A new porch and main entrance were built on the west side. The present chancel was added in 1968.