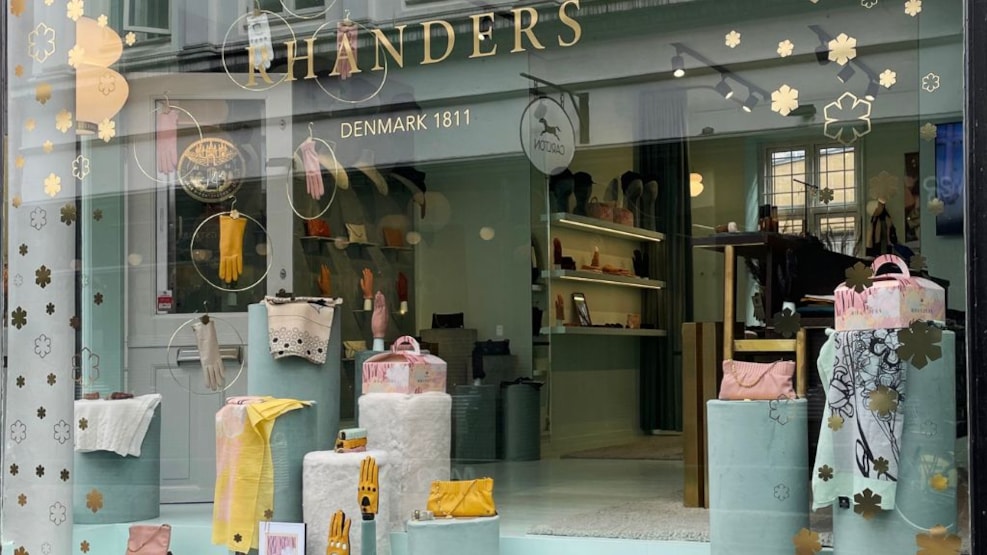 RHANDERS by Randers Handsker Aarhus
Since RHANDERS 'founding in 1811, RHANDERS has been known for leather gloves of the best quality, and as one of Denmark's oldest brands and the only glove factory in Northern Europe, they value craft heritage and traditions very highly.
Hand sewn in Denmark
A large part of the collection, which also embraces bags, clutches, belts and much more, is hand-sewn according to traditional methods in their atelier in Randers, just north of Aarhus, ensuring that the almost forgotten craft of glove-making is kept alive and taught to new generations.
One of Denmark's oldest brands
In 1811, Randers Handskefabrik (Randers glove factory) was founded on centuries of glove-making traditions in Randers. In the 18th century, the glove trade occupied more than one-fifth of the inhabitants in Randers.
The French queen Marie-Antoinette slept wearing gloves from Randers due to their smell and ability to keep her hands soft. A very special plant in the river Gudenåen played a large role in the popularity of the gloves.
RHANDERS has always had a special place with both royals and connaisseurs, and today RHANDERS is purveyor to the Royal Danish Court.
Unique shopping experience
Visit RHANDERS and experience all their designs up close. Experience RHANDERS very special signature color that makes the store completely unique. The delicate mint green color is and has been Randers Handskefabrik's signature color for centuries; the interior and the glove-making tool were painted in this special color. Today, all their stores are wrapped in this special color.
Visit RHANDERS at Volden 4 in Aarhus, and experience the historic brand and the unsurpassed quality.
See what others are sharing on Instagram