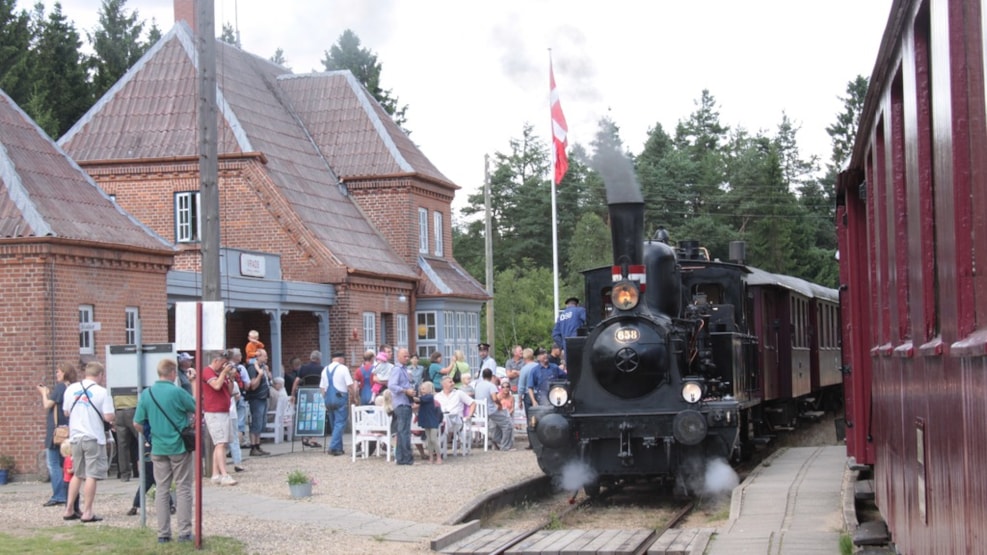 Restaurant at Vrads Station
Vrads Station has today been converted into an evocative summer restaurant and functions restaurant. The restaurant is located by the veteran Bryrup–Vrads line, which is one of central Jutland's biggest tourist attractions, where you can enjoy an incredibly scenic trip on the old railway.
Vrads Station is particularly famous for its layer cakes and lunches in the summer. The restaurant also offers "Traktør tirsdag" (restaurateur Tuesday) and "Fabelagtig fredag" (fabulous Friday). Picnic hampers also available to order.
Vrads Station has a very special atmosphere and is located in the most scenic of surroundings. What better place to hold a party? The restaurant can accommodate up to 130 people and your party can of course also be combined with an arrival by or dining in the old veteran train. For further information, please visit here.
Opening hours: The restaurant is open during the summer season when veteran Bryrup–Vrads railway is running. However, it is possible to hold parties there even before the start of the season.
See what others are sharing on Instagram