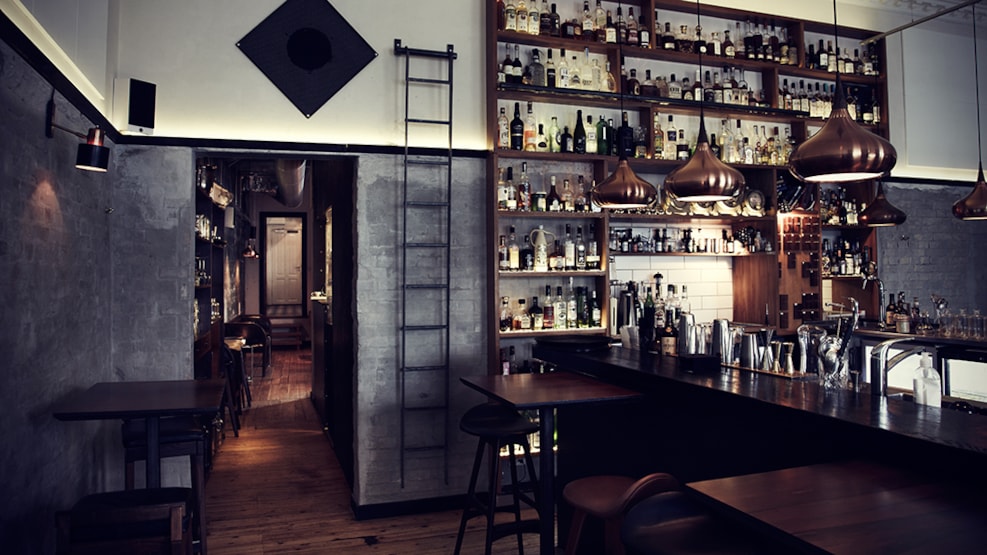 Restaurant St. Pauls Apothek
Find the cure at Restaurant St. Pauls Apothek, St. Pauls Pharmacym, in the middle of Aarhus. Since the foundation of the building in 1899, it has been a pharmacy, and the idea behind St. Pauls Apothek is still to produce the best medicine for you.
Delicious Danish food and brilliant cocktails
With Danish inspired food and interesting spirits, St. Pauls Apothek tries to relieve and treat even the toughest diseases. At St. Pauls Apothek you will find a special kind of atmosphere and the dinner guests will often stay after their meals and continue with a new and different menu with various cocktails and other spirits. And slowly the restaurant will turn into a cocktail bar - almost without you even noticing it!

If you are more than 20 people - no problem! At St. Pauls you will be able to use the room "Laboratoriet", the laboratory, where you will be able to sit more privately.
See what others are sharing on Instagram