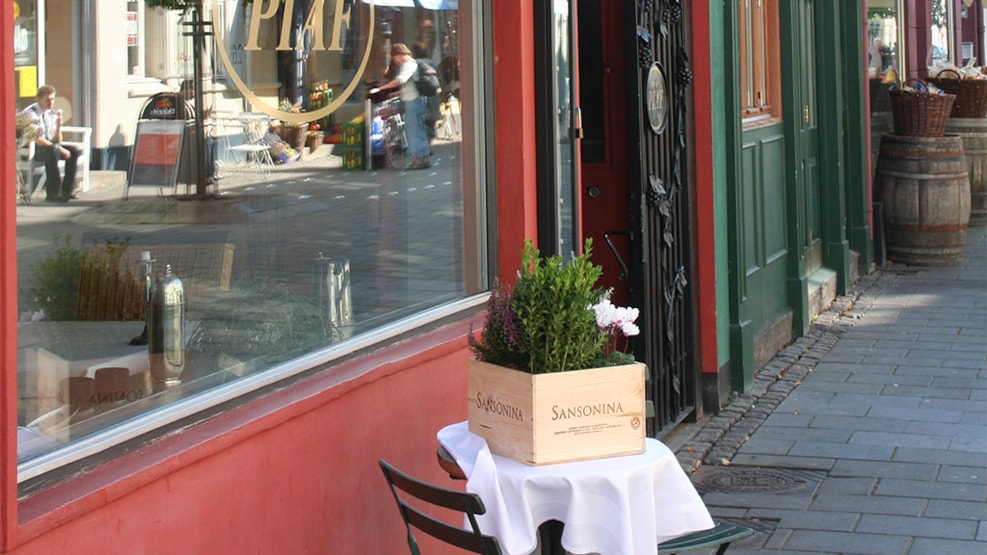 Restaurant Piaf
Indulge your taste senses at Restaurant Piaf in Silkeborg. Here you get the best experience of both French and Danish cuisine!
In the Quartier Latin
In 31 Nygade in The " Quartier Latin" of Silkeborg they work from a set of basic values: Craftsmanship, "hygge" and charmingly good taste. The result is a French kitchen with an atmosphere that exudes love for seasonal courses based on fresh Danish and preferably local products - tasting of the lake district of Jutland..
Since 1999 Marc Noël has held on to his roots in the south of France with inspiration from his Spanish ancestors and visits in southern Europe.
The restaurant has seasonal menus as well as à la carte dishes all days, except Sunday, Monday & Tuesday.
See what others are sharing on Instagram