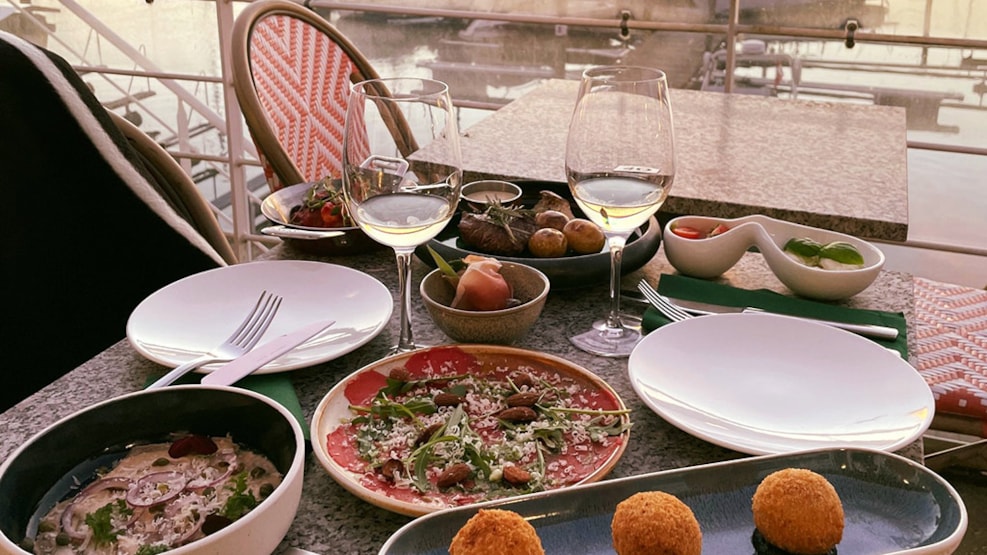 Restaurant Martino
This wonderful Italian Restaurant is found at Marselisborg Marina with a spectacular view of the Aarhus bay. This gem has a relaxing atmosphere and is located just 2 km away from the buzzing water way leading through the inner city, as well as Aarhus' city centre's vibrant big-city life.
Restaurant Martino
The maritime restaurant is characterized by a relaxed, cozy, and pleasant atmosphere with Southern European Mediterranean cuisine inspired by the food of the countries surrounding the Mediterranean. With a view of the sea, Restaurant Martino is an ideal break from the buzz of the city center.
Smag & Slægt
Restaurant Martino is part of a family-run company called Smag & Slægt, which also operates Den Lille Kro, Restaurant NorR, and Restaurant ANKER in Aarhus.
See what others are sharing on Instagram