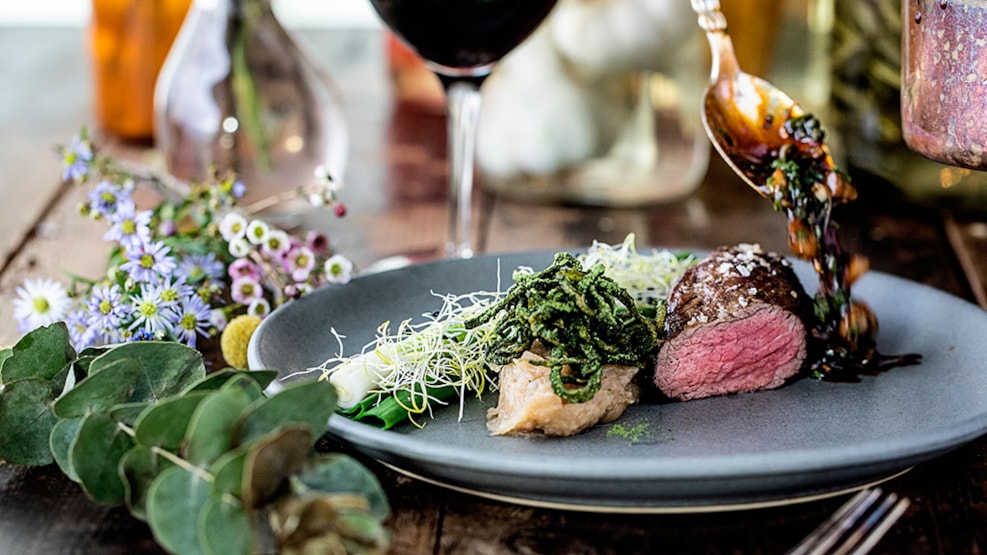 Restaurant Langhoff & Juul in Ebeltoft
At Langhoff & Juul in Ebeltoft, you are sure to have a culinary experience out of the ordinary. This is the perfect place to meet with friends and loved ones for a lovely night out, enjoying great food in surroundings that will automatically make you lower your shoulders after a perhaps hectic day.
When you go to Langhoff & Juul, you will meet nothing but welcoming and helpful people who are ready to greet you and tell you about everything from their great food and wine to the beautiful decor and surroundings. And the sea is right outside the door.
Authentic Food and Sustainability
The food there is handmade and authentic – what you see is what you get. It is as simple as that. They always exert themselves, and they never compromise with neither taste, nor their conscience. In their kitchen, they practice sustainable thinking, and they have an opinion about taste, animals, and the environment. There is no waste of food. They prepare Nordic food based on organic and local ingredients.
See what others are sharing on Instagram