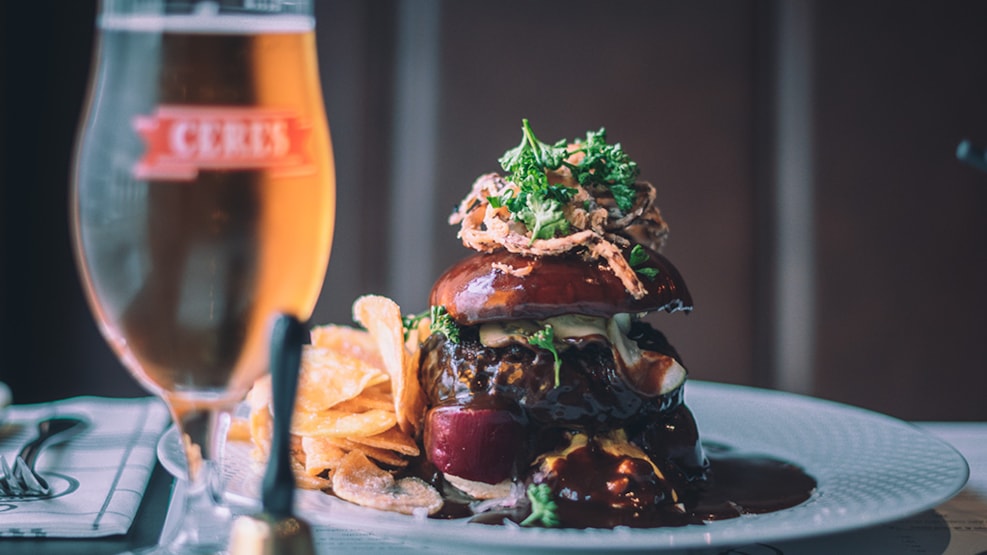 Restaurant Klokken Aarhus
Klokken Aarhus offers traditional, Danish high quality food in cosy, laid-back surroundings in the heart of Aarhus.
Traditional Danish Dishes
On the menu at Klokken Aarhus, you will find traditional, Danish dishes for lunch as well as dinner. For instance, don't miss the smørrebrød classics of panfried plaice, roast beef or homemade chicken salad. Or sink your teeth into one of Klokken Aarhus' warm dishes such as fried beef tartare – known as Parisian minced beef steak – patty shells or the unofficial Danish national dish pork'n parsley gravy.
Homemade schnapps
Great Danish food comes with great drinks. At Klokken Aarhus you can get a taste of many different homemade schnapps from the Danish destillery Copenhagen Destillery.
All you can eat smørrebrød or as take-away
At lunch Klokken offers all smørrebrød as ad libitum at a reasonable price so you get to taste different kinds. Do you wish to eat at home, outside or at your hotel, Klokken also offers smørrebrød as take-away.
See what others are sharing on Instagram