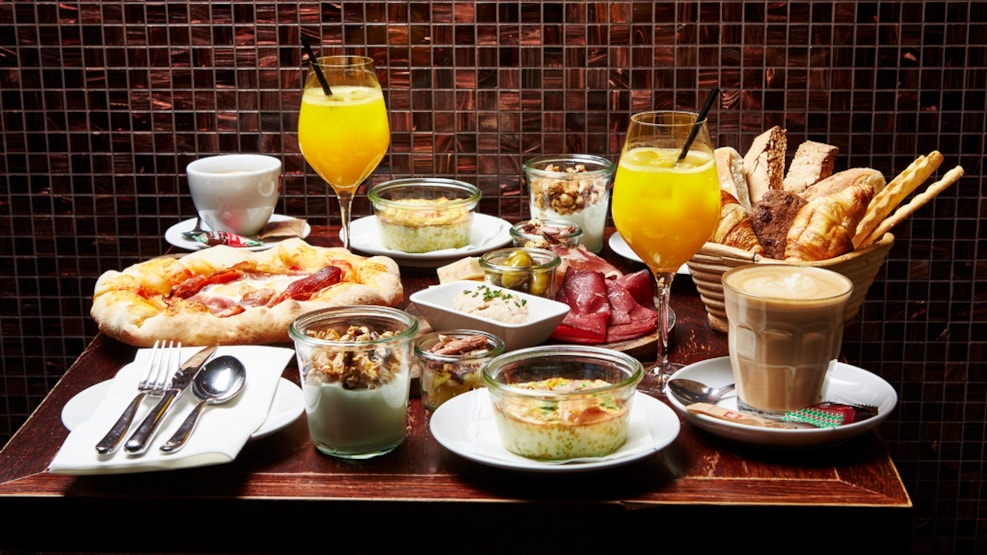 Restaurant Grappa
Aarhus is known as 'the City of Smiles', and our Italian-style restaurant Grappa is situated right in the city centre. If you have ever been to Italy and tried the Italian cuisine, you want to return again.
Grappa - an Italian kiss in the city of smiles
Even though Denmark is not Italy, eating at Grappa will give you the feeling of being in the beautiful country. At Grappa, you will find genuine Italian atmosphere with a modern twist. On the menu you will find a large selection of antipasti, pizza, pasta and other Italian classics, where taste and ingredients are at the centre to give you the most authentic experience.
A meal without wine is like dancing with no music
Restaurant Grappa provides the setting for everything from romantic dinners to spirited family gatherings.

The restaurant's wine cellar is quite extensive and easily puts a smile on the face of connoisseurs and everyone who enjoys life to the full. The angels sing in Italian, with an Aarhus accent.
At Grappa they serve a modern edition of classic Italian cuisine and do their Tuscan magic morning, noon, and evening.
Booking recommended
It is recommended to book in advance if you want to be sure to get a table. 
See what others are sharing on Instagram