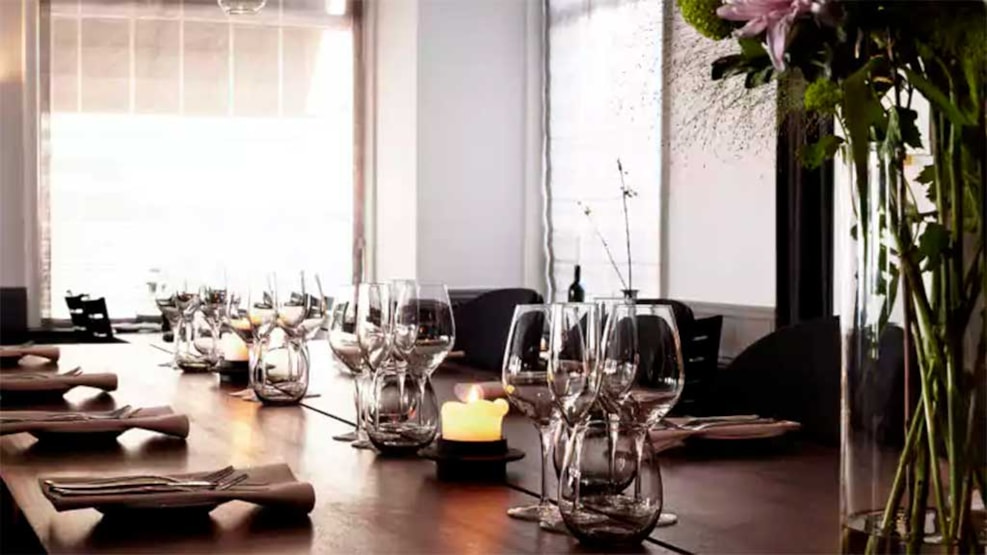 Green Experience
Restaurant GÄST
You will be met by immaculate hospitality, passion, and savour when you visit Restaurant GÄST in Aarhus' city centre. You immediately sense that the staff there are driven by a wish to create a great experience in a relaxed atmosphere.
Restaurant GÄST is found on the ground floor of Scandic The Mayor Hotel in the heart of Aarhus. The restaurant welcomes everyone, and a dedicated team of chefs and waiters are simply waiting to treat you to an exceptional restaurant experience.
An Unforgettable Experience
Pamper and challenge your taste buds with magnificent dishes at GÄST. With their impeccable attention to detail and sense of great flavours, GÄST's expert team of chefs are sure to give you a culinary experience you are not likely to forget anytime soon.
In 2017 as well as 2018, GÄST was awarded "The Plate Michelin" in The Michelin Guide.
See what others are sharing on Instagram