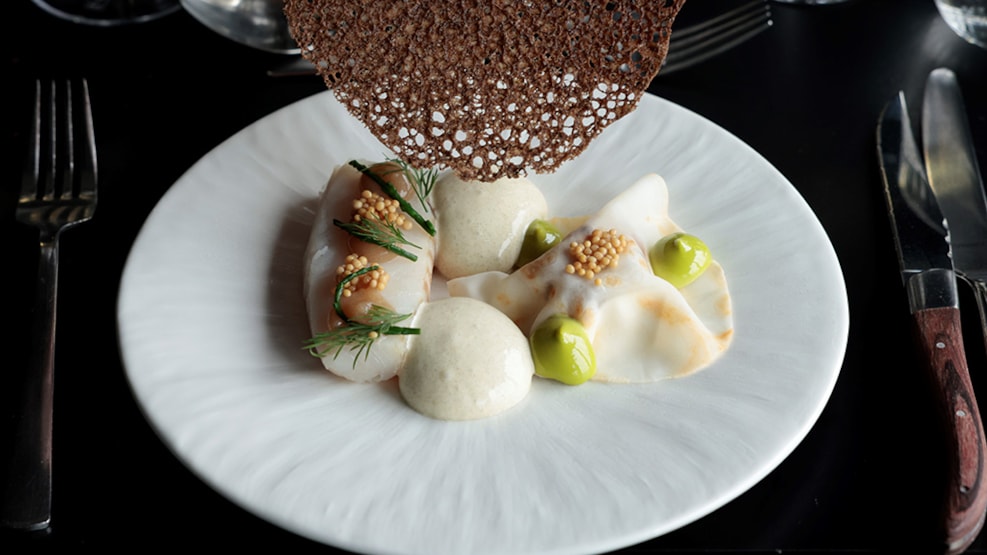 Restaurant Det Glade Vanvid in Randers
You will find Det Glade Vanvid on the very top of Østervold in Randers with a beautiful view of gently flowing treetops. Here, the Koch brothers have orchestrated your dinner, and every little detail have been thought of.
When you pass the impressive horse monument, Den Jyske Hingst, and the green band of trees up to the restaurant, you will be welcomed with a glass of sparkling wine accompanied by the appetizer of the season. The flow of the night lets you lower your shoulders, relax, and enjoy a four-course meal in great company.
A Complete, Gastronomical Experience
An evening at Det Glade Vanvid starts at 6:00 p.m. when the doors open. It continues with the menu of the season which changes every other month – and every time, it is created through inspiration from and respect for the ingredients when they are the most flavourful. You will find seven different wines at the ad libitum wine bar, which is included in the price of the evening.
See what others are sharing on Instagram