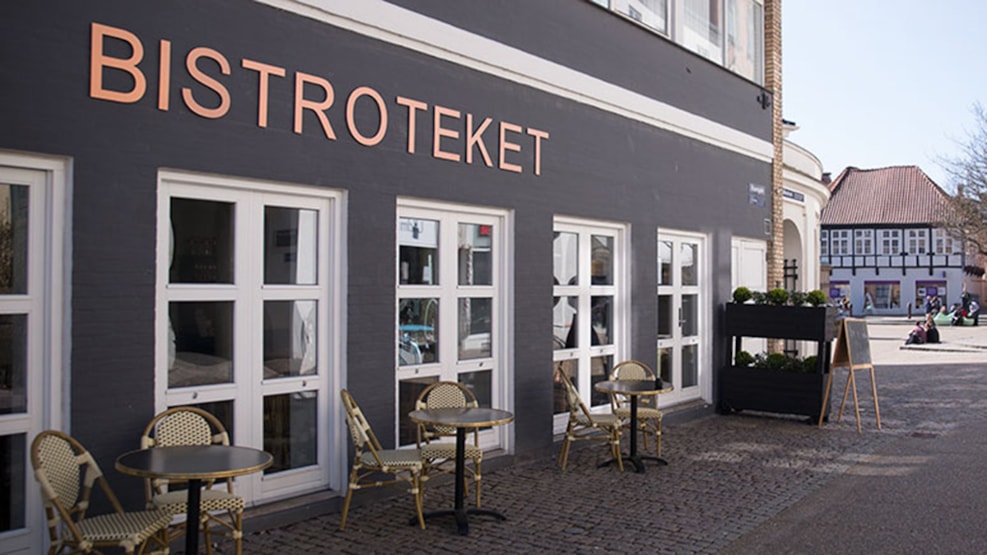 Restaurant Bistroteket
Situated in a side street beside the Old Town Hall, Bistroteket exudes intimacy and cosines. Here you can choose between the dishes of the day, either "bird", "fish", "ox" or "pig". All of the dishes are French-inspired without being bound by traditions.
French-Inspired food in cosy surroundings in the Heart of Randers
The serving is personal and unpretentious – you almost feel that you have been invited as a guest. The restaurant has a fantastic selection of wines, closely adapted to the menus. You should end the meal with a divine dessert – a  sinful Gateau Marcel, the dessert of the day, biscuit cake or a selection of cheeses.
You can also let Bistroteket be the setting of your next birthday, a family party, or some other celebration. Bistroteket will make your party menu, based on your own favourite dishes. Take the first step to a cosy evening and a fantastic food experience and book a table today. 
See what others are sharing on Instagram