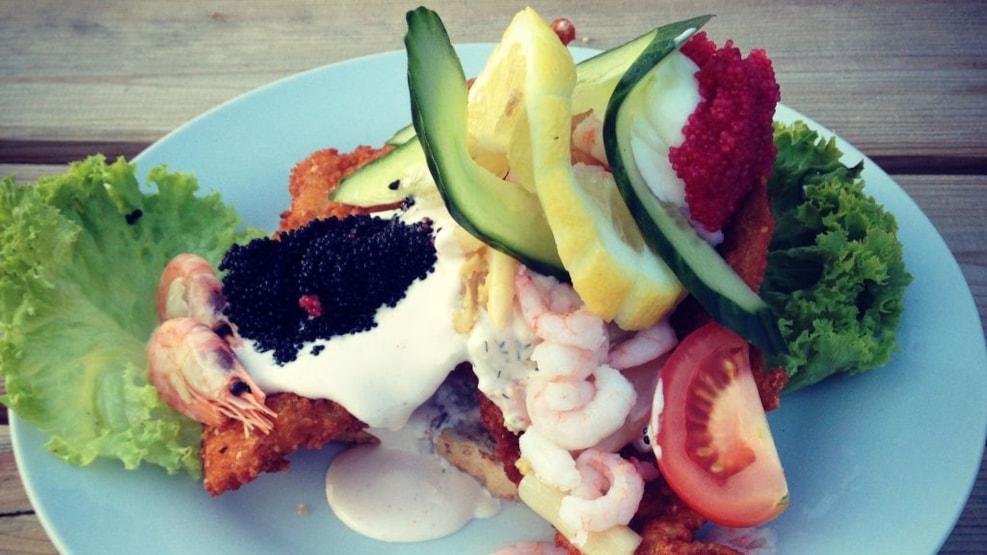 Restaurant Algot fra havet
Located on the beautiful island, Anholt, the "Restaurant Algot fra havet" is located right next to the "Ishuset Anholt & Anholt Gourmet Hotdog".
With cozy terraces and a beautiful location right on the quayside, and with the most beautiful view over the harbor, you will find an atmosphere and environment that is completely unique.
See what others are sharing on Instagram
In the weeks 27-30 there is live music at "Algot", and up to 12 different kinds of hand-brewed draft beer from Ebeltoft Gårdbryggeri are served all season.
The framework around "Algot fra havet" activities reflects a genuine fishing environment on the old harbor, with Anholt's old mole lighthouse solidly placed on the ground, as a natural focal point. At "Algot fra havet" you get the feeling of summertime.
See what others are sharing on Instagram