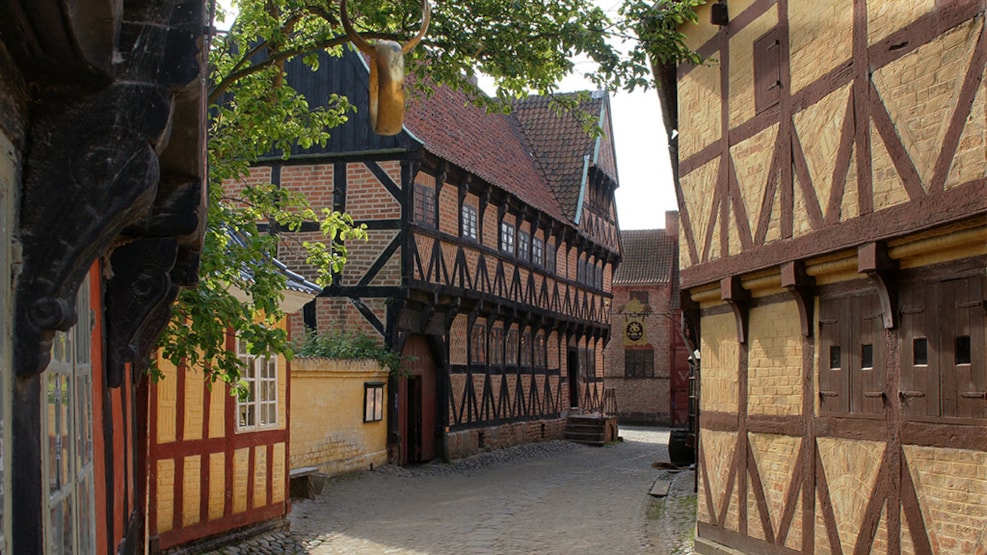 A renaissance townscape
Den Gamle By houses a unique collection of Danish buildings with the oldest dating back to around 1550. The buildings from the Renaissance are remarkably distinctive since this historical period was one of economic prosperity.
Following the arrival of despotism, the economic power also moved to the capital of Copenhagen, and construction in provincial Denmark consequently became less prominent.
Den Gamle By
The closest thing you can come to a renaissance townscape in Denmark is located in Den Gamle By. The first building in this open-air museum of urban culture is the Mayor's House from 1597 (at the back and to the left in the picture), which is the only large, and most stately, house preserved from the time of King Christian IV. It is also the oldest preserved urban house in Denmark with an external gallery. The Mayor's House, which was originally located in Aarhus close to the Cathedral, was re-erected in Den Gamle By in 1914.
See what others are sharing on Instagram