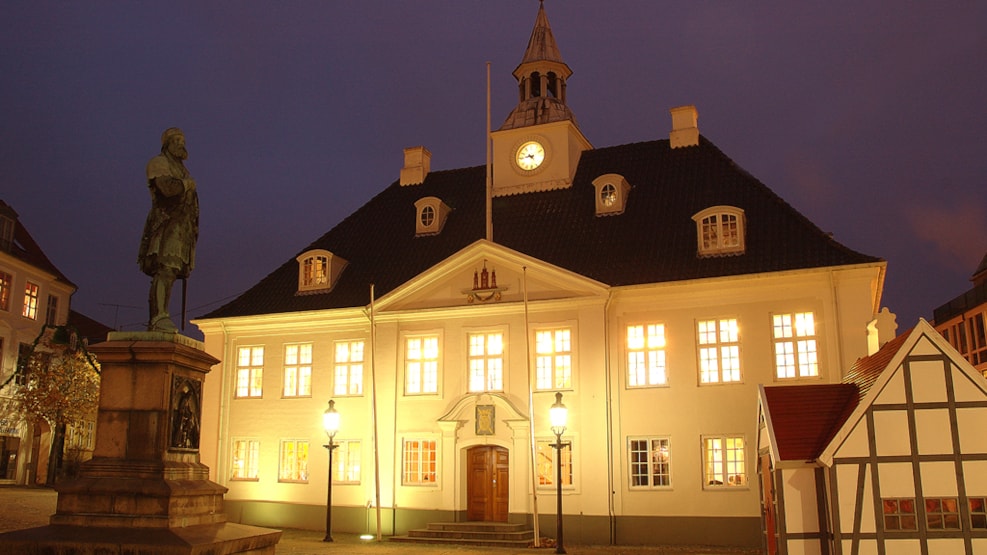 Randers Townhall
Builder Chr. Mørup designed the old Town Hall in 1778. He made the rough design of the building in only 6 days, which the mayor immediately approved.
RANDERS RÅDHUS (TOWN HALL)
In 1930, it was decided to move the Town Hall because of the increasing amount of traffic. The building was placed on massive iron rollers and pulled a couple of meters by strong wires. A granite stone in the pavement marks the former placement of the Town Hall. Today Randers Rådhus is used meetings, weddings and official receptions. 
In front of the Town Hall the statue of Niels Ebbesen is placed. The statue is made by F.E. Ring.