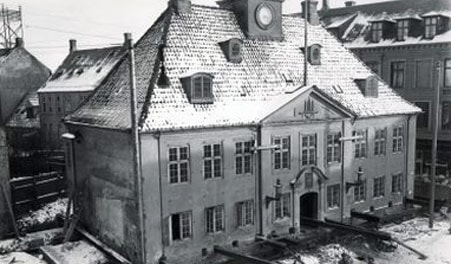 Randers Stadsarkiv
The city archive is currently undergoing renovation and is closed at the moment.
Randers Stadsarkiv
The Archive of Local History in Randers gather, mediates and preserves archive material from Randers Kommune (Randers Municipality). Material from private persons, associations, institutions and companies are accepted. The Archive consists of many different collection, all available for use in the opening hours. Moreover, the Archive has copies of censuses from 177-1911 plus copies of church registers till 1891. The copies cover the parishes that constitute the current municipality of Randers.

Note that the Archive of Local History is closed 1st. of May, 5th. of June, July and 24th. December-1.st of January.
See what others are sharing on Instagram