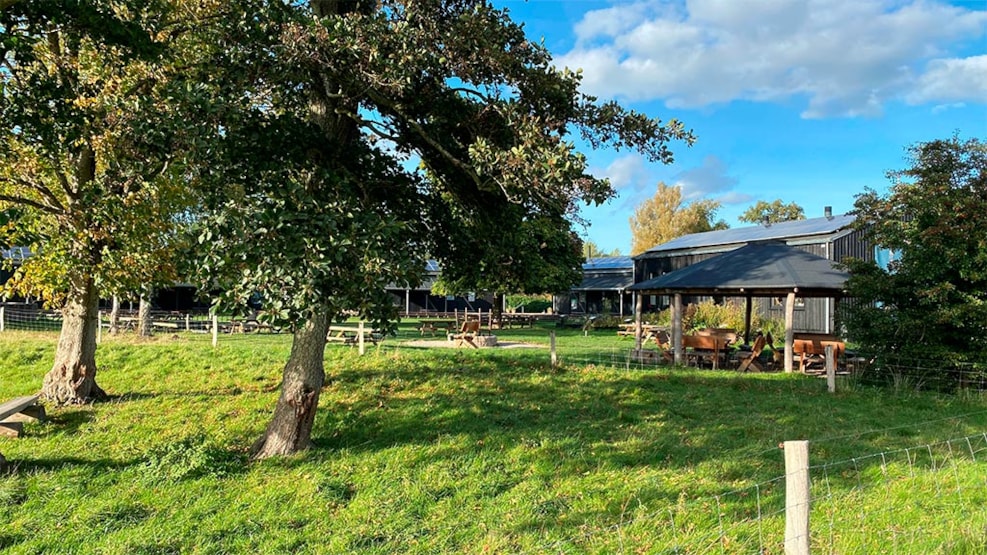 Randers Nature Center and Gudenå Park
Randers Nature Center is located in Gådenå Park, which is a large natural area near the Gudenå River, less than 1 km from the center of Randers. The area was originally part of the Gudenå River delta, which previously filled the entire Gudenå Valley with tributaries, canals, and wetlands.
Randers Naturcenter
At Randers Nature Center, you can enjoy a green day with many nature experiences and activities. Outdoors, there are dining areas, fire pits with accessible firewood, and you can meet different animals such as sheep, goats, chickens, rabbits, mice, and doves.
The nature center Randers Naturcenter is also the base for the area's nature guides, who are responsible for nature communication as well as various events.
The center is open on weekdays and selected Saturdays. 
Gudenå Park
Gudenå Park is not embanked, which means that the Gudenå River floods the area regularly. This provides growth conditions for moisture-demanding vegetation that is not found in dry and embanked areas.
Walking along the narrow nature trails, you can get lost in the dense and tall vegetation, and you get the feeling of being in a jungle-like nature.
The broadly laid out paths in Gudenå Park are perfect for long walks, runs, and bike rides.
Gudenå Park is open 24/7.
See what others are sharing on Instagram