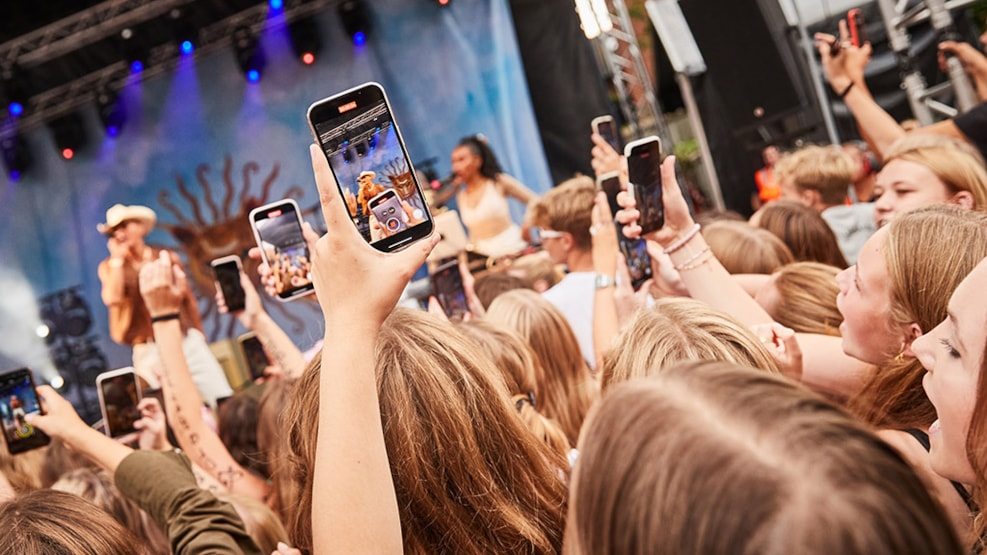 The Randers Festival
The Randers Festival "Randers Festuge" is a recurring annual event during 9 days in August. Over the course of nine days, a splendid programme of music, art and party events fill Randers with a wonderful atmosphere throughout the city.
The city centre is the heart of the festival Randers Festuge, where the waters of Gudenåen and the inlet meet in a fusion of nature, culture, past times and the present.
Music and Festivities – in the City and by the Inlet
Throughout the festival, activities can be found in every corner of the city centre, by Randers iconic bridge and by the inlet; great music on street corners, art in the city space and inside museums, street performances and classic theatre, sporting events, divine taste experiences and the list goes on.
During that special week every year, Randers simply oozes of a vibe only the festival can create. Everyone supports this cultural tradition – Randers EgnsTeater, Værket, Randers Regnskov, Randers Naturcenter, shops around the city, the museums and many, many more local forces.
Visit randersfestuge.dk for the latest information about the programme.
See what others are sharing on Instagram