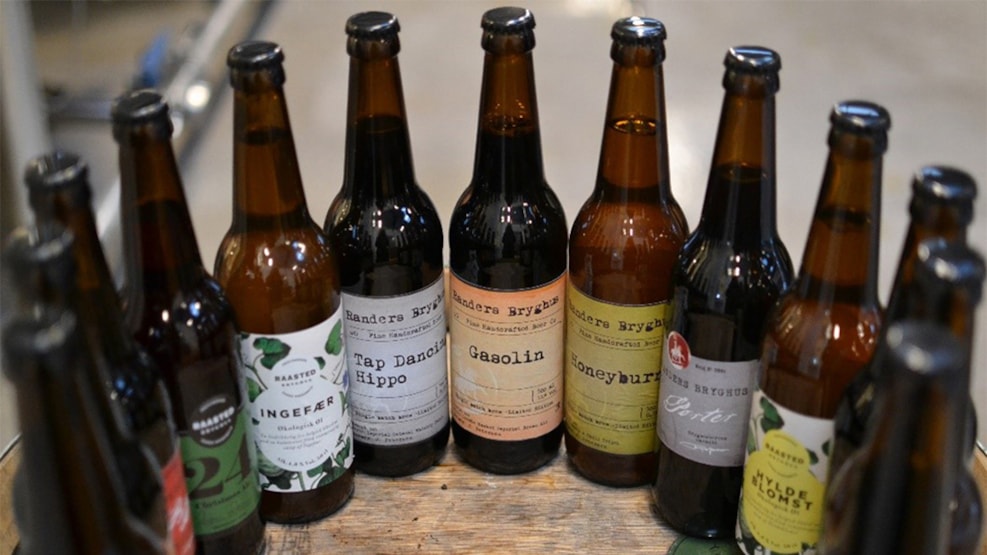 Randers Bryghus
The passion for the good craftsmanship still drives the work at Randers Bryghus. Because they are a smaller hand brewery with all of the process in one house.
The history
R2Brewery A/S took the first steps towards becoming reality in 2014. That is when the still existing owner circle overtook Randers Bryghus and Raasted Bryghus, which two years earlier had moved to a joined address in the southern part of Randers.
Their eyes are fixed on a common goal: all Danes should be able to enjoy an unfiltered, un-pasteurized specialty beer. It should be made with the quality, passion and soul, which can only be found at a hand brewery, without the use of automatics. In addition, the prize range should be fair, so that everybody are able to enjoy a good specialty beer.
High quality
There is a high sense of quality and securing it: their brewery master carefully choses the ingredients, they test tastes and adjusts, they are precise about the details, from boiling to the end of the process. That is why all the passionate beer enthusiasts gets the best taste experience. Our specialty beers are winning prices and being recognized, both in Denmark, and internationally.
With two different brands, we got a wide arrange of specialty beers: Randers Bryghus focus is the local surroundings, and strives towards a traditional brewery, while Raasted Bryghys are more into the international market, and challenges the conventions in brewing. That is the reason behind the big assortment both pointed towards classic beer enthusiasts, adventuress and beer-connoisseur, its special beers brewed for the people, by the people.
See what others are sharing on Instagram