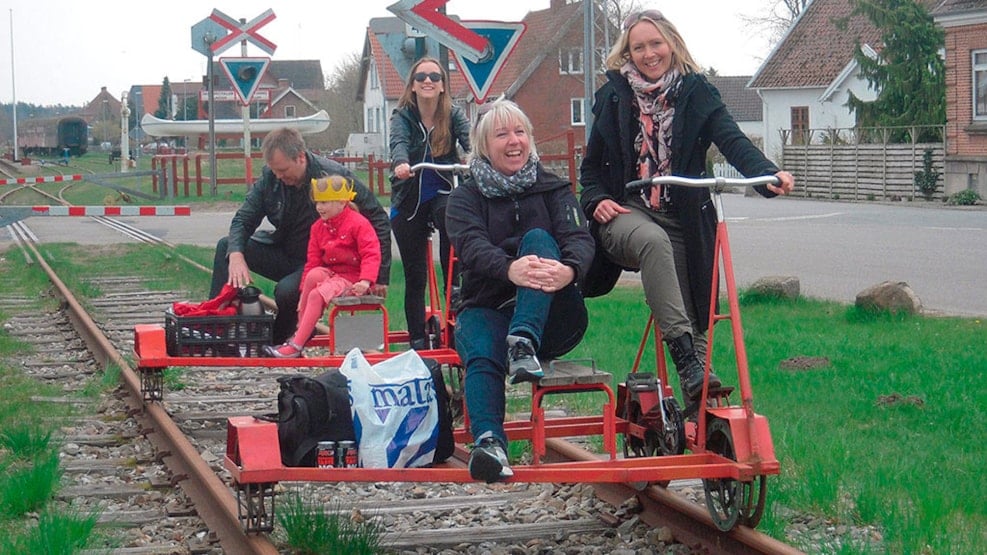 Rail bikes from Allingåbro to Randers
Rent a rail bike and get ready for a fun day. You can bike up to 17 km and experience the Danish nature from a new angle.
Experiences along the old railway 
Take the trip from the old station in Allingåbro and follow the old railway as far as you want to. You will see a part of Denmark rarely seen.

Enjoy the view of the landscape from the observation tower in Floes or stop at one of rail bike picnic spots, where you can enjoy your own food.

After driving around 8 kilometers on the railway, you are passing Randers Fjord Feriecentre. Here you can bring your own lunch or rest in Kærbo Café, where you can buy pizza, sandwiches, coffee/tea with cake, ice cream, cold drinks, and sweets.