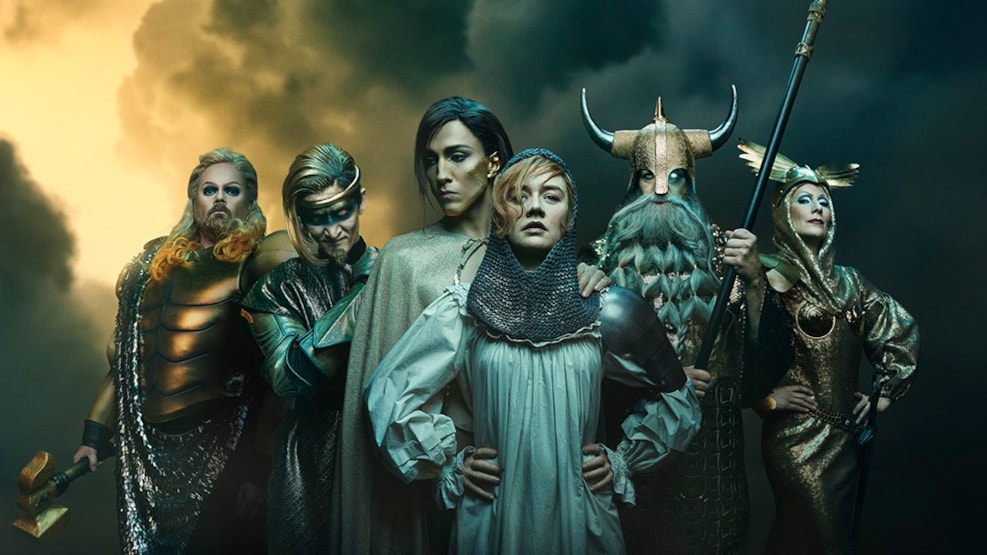 Ragnarok by Moesgaard Museum
In the summer of 2024, you can experience Ragnarok at Moesgaard Museum in Aarhus. This magnificent family performance depicting the battle between gods and giants is presented by the Danish Royal Theater under the open sky.
The show is the largest theater production in Northern Europe and premieres on May 24, 2024. It will be performed in Danish.
It ends in Ragnarok
The thrilling story begins with the warrior Liv, who, after dying on the battlefield, arrives in Asgard - where things are not as she expected. She falls in love with Odin's son, Balder, but soon, more death, a thwarted journey to the realm of the dead, the gods' anger, fractured morals, and the ultimate battle between giants and gods follow.
The narrative is both humorous and thought-provoking, and you can experience many of the most well-known myths from Norse mythology.
See what others are sharing on Instagram