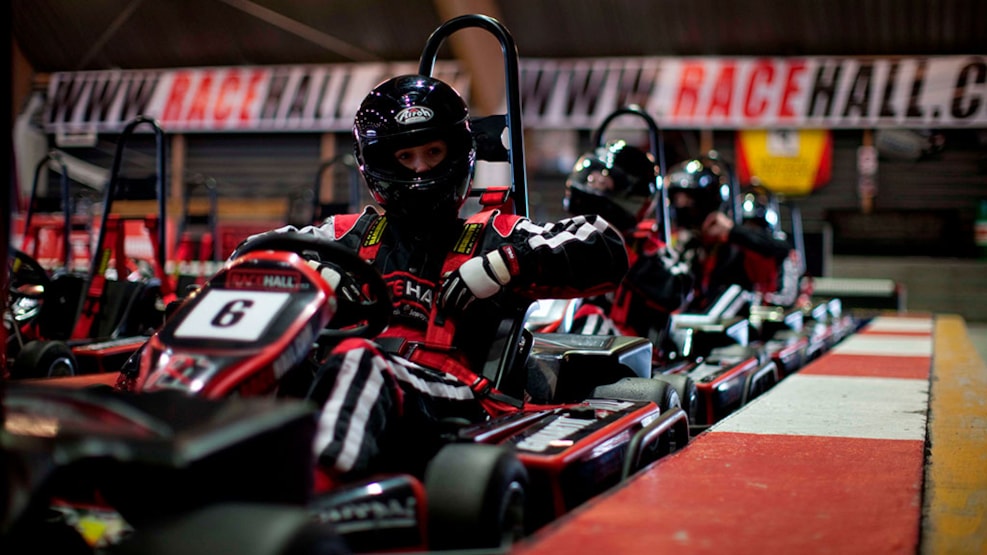 RaceHall
RaceHall is Europe's largest indoor race track, a great place for both family and friends. 
Fun for all ages
Children between 90 cm and 120 cm can drive a twin go-cart, and children over 120 cm are allowed to drive go-cart which can hit speeds of up to 70 kilometres per hour. If you are an adult and you feel like leaving your best friend or your grandfather in your wake, then this is a great opportunity for it. Basically a great experience for everyone.
Voicehall
Try the ultimate song experience by recording your own CD in a recording studio. If you are planning a stag or hen night, a birthday, a night out on the town for the girls or boys, or some other exciting event, this is definitely a fun thing to do.
Events - RaceHall is guiding you
Who wouldn't love to have the ultimate experience! RaceHall is specialized in making big events for companies as well as private people. Renting: minimum 12 go-carts per big event.