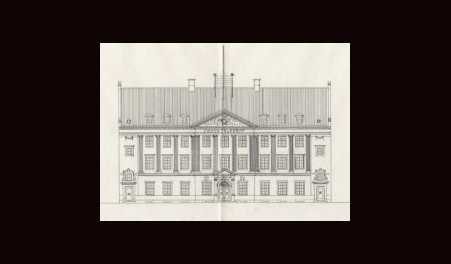 The Post and Telegraph building
The Post and Telegraph building building is constructed in Hack Kampmann´s prefered materials - granite boulders and tiles.
The Post Building was built in 1904 with front balconies of amazing flowers. The main entrance is very special with a door handle resembling an eel.
 
The lamp is formed as an exotic bird filling the room whereas the window of the side entrance is surrounded by centaurs playing coach horns as a symbolic posting box. Remarkable decorations on the roofing gutter crown the roof at the end.